A Coincidence
by Graham Carter
I just had a look on HyperScale's "Whats New" page and saw that there was a review of Revell's 1/48 scale Chevy truck by Cookie Sewell.
This was one of the first kits I built, along with the Airfix Auster Antarctic, Harvard and at the FROG Hunter F.1 when I was 8 years old and living in Nairobi, Kenya, East Africa. Note that I had not grown a beard then - that came eleven years later!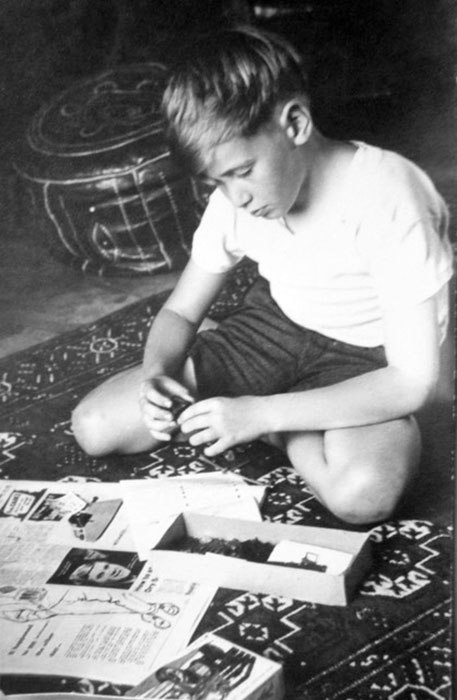 Here is photo of me building it on the floor of the lounge room there, and you can see the lid in the lower part of the photo.
And BTW, I still have that rug in our house!
---