Boeing P-26 Peashooter
by Markus Wuellner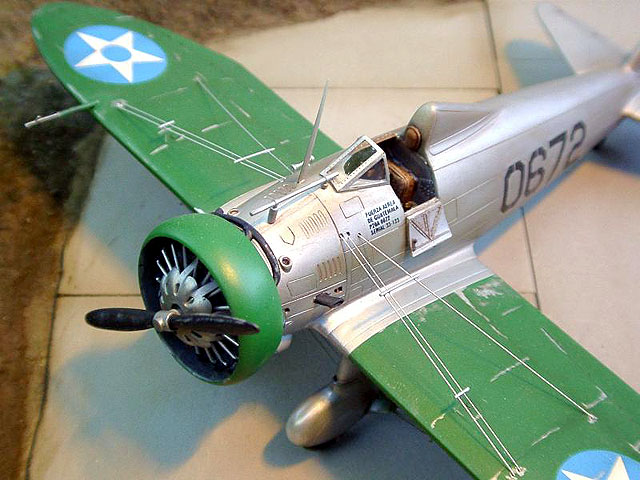 Boeing P-26 Peashooter
Fuerza Aerea Guatemalteca - 1955


Academy's re-release of Hobbycraft's 1/48 scale P-26 ia available online from Squadron.com
I always liked the distinctive shape of this tiny pre WWII fighter. The only thing that kept me a long time from building this kit was the fact that I have limited myself to build only Aircraft of the post WWII era. This is only a measure for keeping the number of unbuilt kits on my shelf low.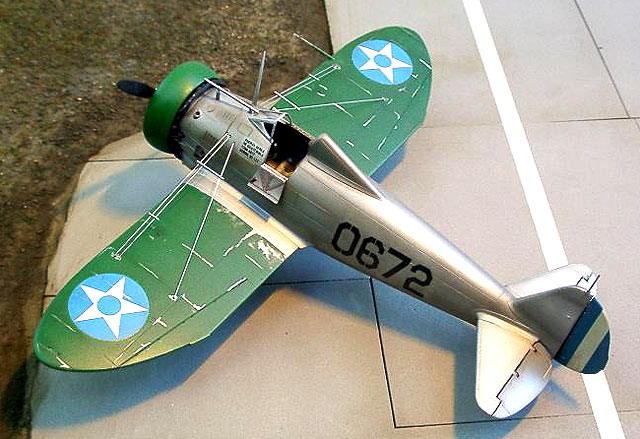 When I first heard from some Peashooters used by the FAG until 1955 my decision was clear ! The hardest thing for this project was not the assembly (the kit goes together quite easy) but the research! Pictures of P-26 in FAG service are rare and information about painting/colors is even rarer. I finally managed to find some documentation about the subject and so I started building it!
I built this 1/48 scale Hobbycraft P-26 Peashooter 2 years ago.
In my opinion this is one of the best 1/48 kits Hobbycraft ever produced. The level of detail on the surfaces as well as on the engine front is good. The only extra was the nice Reheat PE Set and the Markings wich are partly from Hobbycraft and from my spares box.

As you can see this little bird may not be as colorful as some of it's pre WWII USAAC brothers but it's esoteric markings make it something special in my eyes.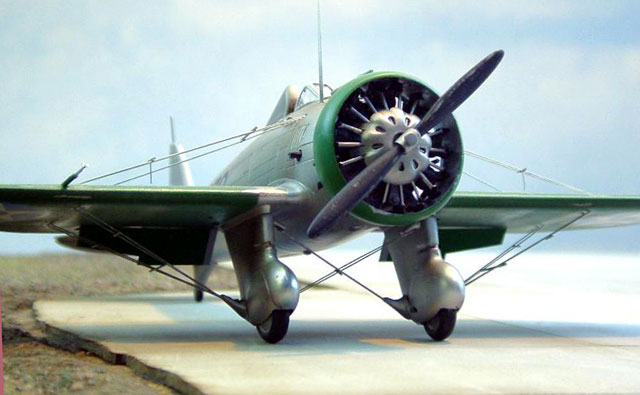 Imagine - in 1955 when aircraft types like the F-100 Super Sabre or the F-101 Voodoo (to name only a few) are already existent, this small piston engined antiquity was still used in military service - amazing ! As far as I know the Peashooter era was over when the last P-26 qualified FAG pilot refused to fly the last remaining aircraft which was in flyable condition for safety reasons!

I hope you all like it.
Click the thumbnails below to view larger images:
---
Model, Images and Article Copyright © 2002 by Markus Wuellner
Page Created 20 September 2002
Last updated 04 June 2007
Back to HyperScale Main Page
Back to Features Page