F-4 Phantom CCV
by Francesco Pernice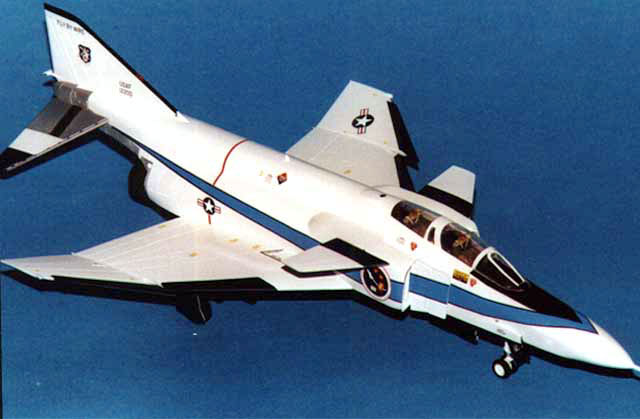 McDonnell-Douglas F-4 Phantom CCV
The F-4 with the serial number 12200 is well know as the " Father of all Phantoms ".
This Hybrid has been frequently used as a flying test bed first to check some improvements made to the several versions of the F-4, then as a testimonial for the growing technology called FLY-BY-WIRE.
The aircraft was picked off the assembly line while it was being assembled as an F-4B in order to become the prototype F-4E with a Vulcan cannon added in the bay formerly occupied by the cameras. Later on the machine gun was removed.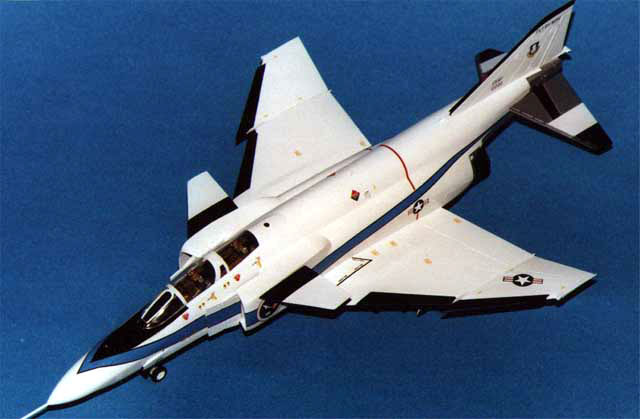 After a Fly-By-Wire device was assembled on, the small canard surfaces and the manouvering slats were added.


This is my 1/72 scale Phantom CCV.
The easiest way to build a model of this interesting version of the Phantom is to start with the 1/72 scale Hasegawa model of the RF-4C. The modularity and the great number of spare parts will provide the best chance to finish your project in reasonable amount of time.
The characteristics of the Phantom CCV are:
Wings

Underside have the hooks for the catapult wires and the Sparrows bay only in the back placements. The front ones are similar to the recce version.

In the early type of the CCV, the slats were not mounted and they were added according to the assembly of the canard surfaces.

---

Canard

They were inserted in two bulges over each intake with neutral dihedral.

---

Vertical Stabilizer

This is the simple type with the absence of the Pitot tube on the incoming edge.

---

Tailerons

Formerly simple then without triangular reinforcement in the "slatted " version.

---

Nose

Rectangular plates were mounted to close the gas dissipators of Vulcan cannon tested on the F4E.

---

Afterburners

They are the E version with long burners. In the box are given as spare parts.
---


It is possible to build this one aircraft in different development stages.
The easiest version, the one without canard, need only the assembly following the suggestions given previously and the SUPERSCALE 72-137 decal sheet (which is rare but not impossible to find).
The next stage is more difficult requiring the bulges over the canard over each air intake, but with good reference images, a good sense of proportions, plasticard and epoxy putty, a nice representation can be made.
The actuators of the slats are already given in the kit as spare parts, other way the slats have to be found in the " bank of spare parts " owned by every modeler.
There are many more little details for that might be discussed, but good reference material is more useful than my words.
The model was painted gloss white, and blue FS15044.


Click on the thumbnails below to view larger images:
---
Model, Images and Text Copyright © 2002 by Francesco Pernice
Page Created 16 June, 2002
Last Updated 04 June, 2007
Back to HyperScale Main Page
Back to Features Index