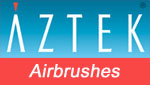 Feel free to E-Mail us at btgreen@optusnet.com.au
About Us
Why a Virtual Magazine?
Real magazines have some limitations. Good quality colour photographic reproduction is expensive. Paper magazines take a reasonably long time to publish after articles are written. Commercial considerations often blur editorial independence. And the contributors are usually limited to a fairly small editorial team.
An Internet based magazine has the potential to provide the most up-to-date and independent information possible. Inexpensive scanners produce excellent quality colour graphics. And the contribution base is as big as the Internet itself.
HyperScale is an electronic magazine, with a Traders Gallery for commercial organisations and some lively, friendly and relevant Discussion Groups. The Model Gallery is the "eye candy" to provide inspiration; the Feature Articles provide a more detailed description of the construction of particular models; the Reviews give opinions on new and existing models, accessories and decals; while the Reference Library supplies some historical or technical background to modelling subjects.
Why This Content?
One of the most amazing things about the Internet is its ability to evolve with its content and usage.
If you are a modeller with photos of your work, scan and email them to HyperScale. This site will evolve and change as its visitors add their own work.
Don't be shy. What do you have to lose?
About the Editor
Brett Green was born in 1960. He lives in Sydney, Australia with his wife, his 18 year old daughter and 10 year old son. Brett enjoys building, photographing and writing about models.
His introduction to models was Airfix Series 1 kits of the 1960s. After a long absence from the hobby, Brett rediscovered models in 1989. Since then he has mainly built 1/48 scale aircraft and 1/35 scale armour kits.
He is also editor of Model Military International magazine, published monthly by ADH Publishing, and Missing-Lynx, a model military wesbite.