F-4 / RF-4 Phantom Factory Stencil Decals
PREVIEW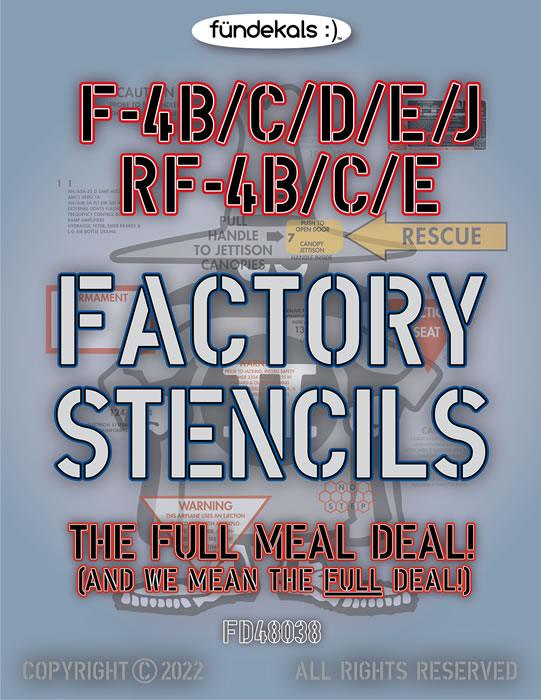 fundekals, 1/48 scale



Fundekals has sent the latest information about this forthcoming release:
DONE!! After more than two years of research, drawing, more research, more drawing, pulling out hair, emails, texts, more pulling out hair, more research, and more drawing, our huge F4H-1/F-4B/C/D/E/J/RF-4B/C/E factory stencil decal project is now DONE!!
The decal package will consist of two and a half full sheets of decals, allowing you to complete one full aircraft of any of the variants produced by McDonnell Douglas in St. Louis (save for the bilingually stenciled German F-4s…). Stencils are done in the correct font, and in the correct colors specified in factory and military technical orders.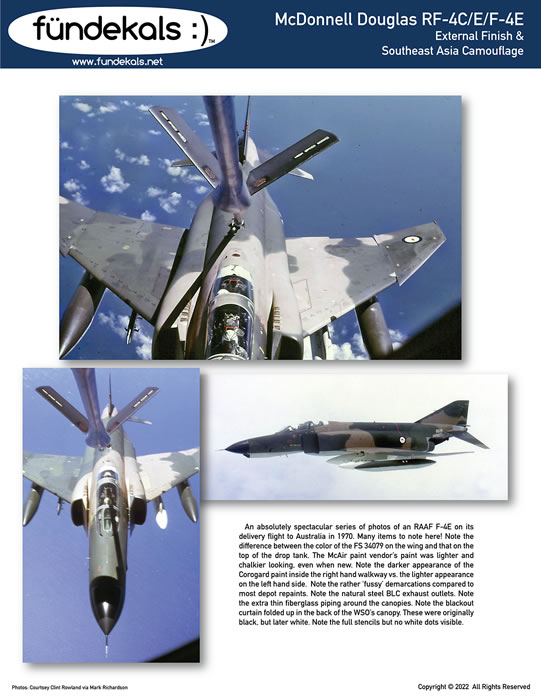 Since this type of decal often causes modelers a lot of angst, we set out from the beginning to try to make it as simple and painless as possible. The decal and instructions (which, as always, will be available as a PDF download from our web site whether you buy the decal or not) are broken down into small "bites" so as not to be overwhelming. Once you decide which Phantom variant you're doing, simply go to that section of the instructions and follow the flow it contains. The decal key numbers are broken down into sections based on the type of stencil they contain (Access Doors, Instructional Markings, antenna panels, etc), so you can easily do one section at a time. Rather than confuse you with a massive plan view of the aircraft with 300 numbers and arrows all over it, you'll find one small section of the aircraft with only those key numbers that apply to that section, and in only one category of markings at a time. The camouflage is "ghosted" behind the decal placement guides help reduce the busy appearance, but still give you the full picture.
Some items included in our decal that have never been covered before include a comprehensive set of landing gear strut/door/bay placards. Cartograf has the ability to print 1200 dpi resolution offset printed decals, which is ideal for these tiny, but highly detailed items. We think these will really make your Phantom model come alive. Similarly, the tiny markings that literally cover the external stores pylons are reproduced down to the minutest detail, and in the correct colors.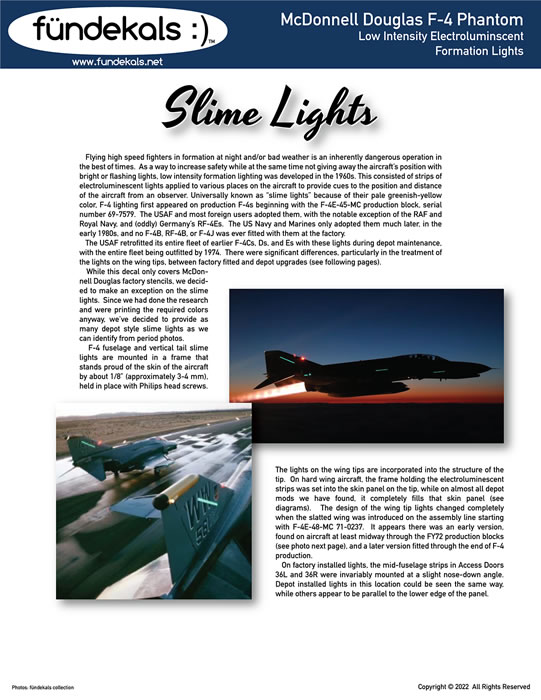 In doing the research for this sheet, we have discovered some things about F-4 markings (and about the F-4 itself) that have never, to our knowledge, been documented in the modeling world before. We have incorporated all of our findings into the decal and the instructions. Where necessary, we provide background and the instructions include dozens of supporting photographs to explain everything, and to give you some insight into why things are the way they are. We hope you'll learn as much about the Phabulous Phantom from it as we did putting it together!
The instructions will include complete sections on the unique McDonnell Douglas take on USAF Southeast Asia camouflage, as well as other unique attributes of F-4 external finishes, with plenty of diagrams and photos to help you achieve the most realistic finish possible. Below is just a small sample of what will be our biggest instruction manual to date. It is currently over 150 pages, but don't worry, not all of them apply to every variant! The page count is a byproduct of our desire to keep things as manageable as possible, with small sections for you to work on one at a time.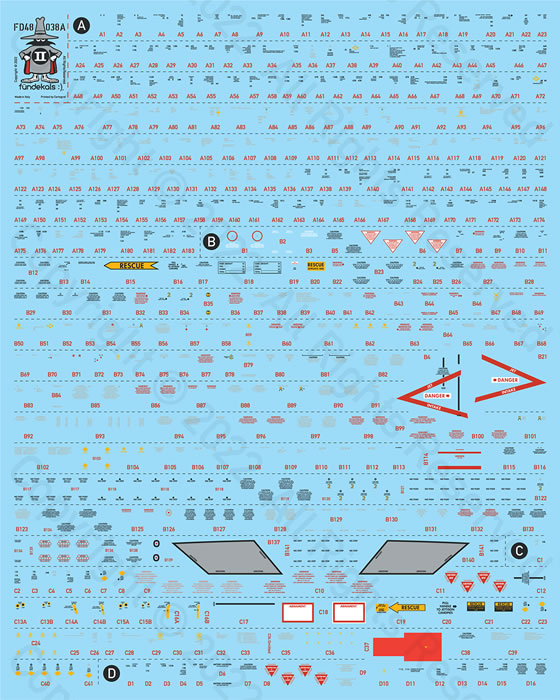 The decals are at Cartograf now, and we should have them ready in time for IPMS/US nationals in Omaha in late July.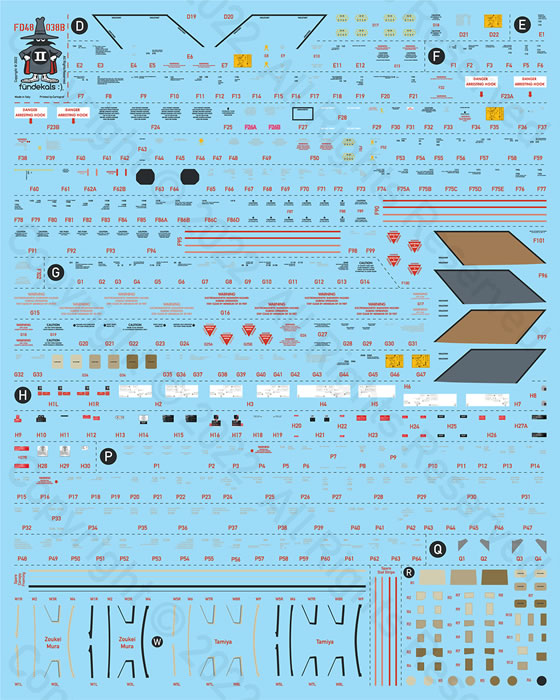 Look for our table there, and we look forward to talking Phantoms with you!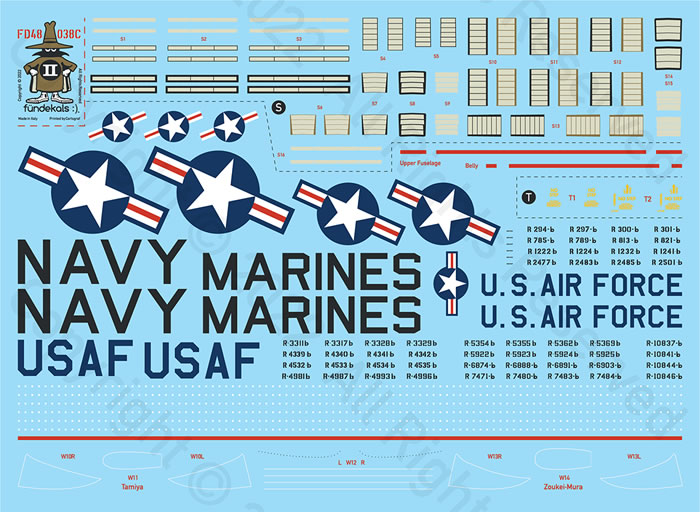 And as always, they will be available on our web site at www.fundekals.net.
Have fun!
Thanks to
fundekals
for the information and images.
---
Text and Images Copyright © 2022 by Fundekals
Page Created 19 April, 2022
Last updated 19 April, 2022
Back to HyperScale Main Page
Back to Reviews Page