Dora Wing's 1/48 scale
Vultee Vengeance
by Keith Sherwood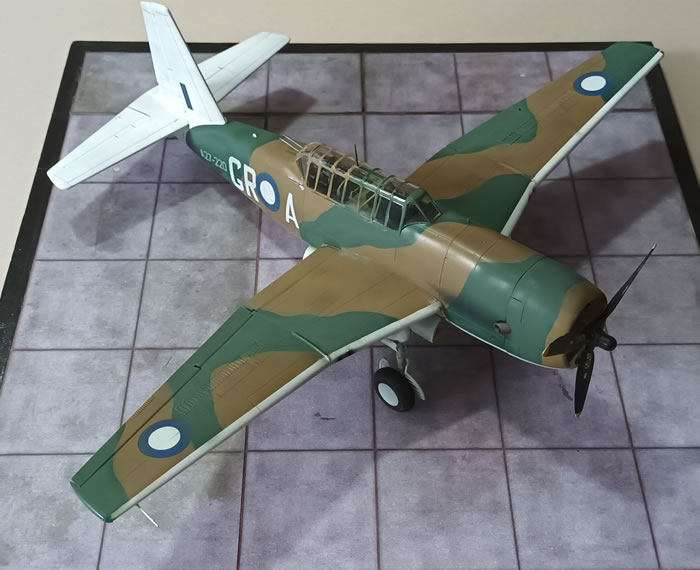 Vultee Vengeance
A 1/48 scale Vengeance has been on my wants list for many years now (OK I know there's the AZ one but I think the best said about that the better?) so I was delighted when Dora Wings announced their new one a couple of years ago.
Back in February I decided to take up their offer of a presale price and delivery and I was chomping at the bit to get my hands on one...And then of course it all went terribly wrong with the Russian invasion (pretty much on the day they were supposed to be dispatched).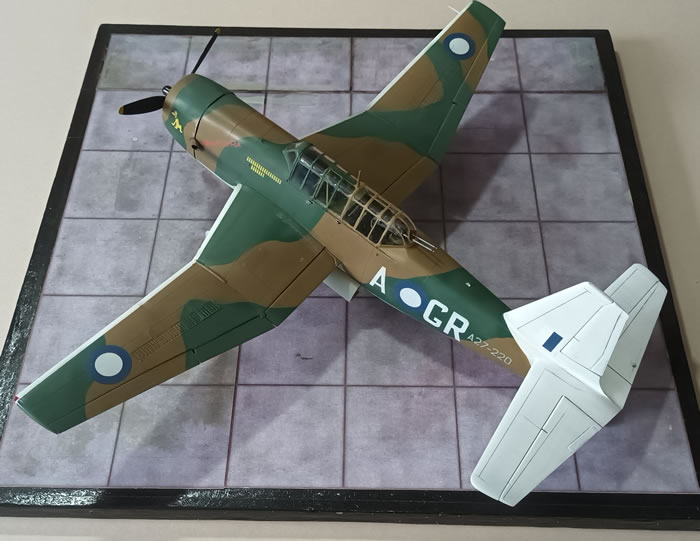 I then resigned myself to a very long wait. However, out of the blue early in April a parcel arrived containing the model. To say I was surprised would be an understatement and I can only commend Dora Wings for their determination to get the models out despite what must be a terrible and traumatic existence for them and indeed the whole country at the moment.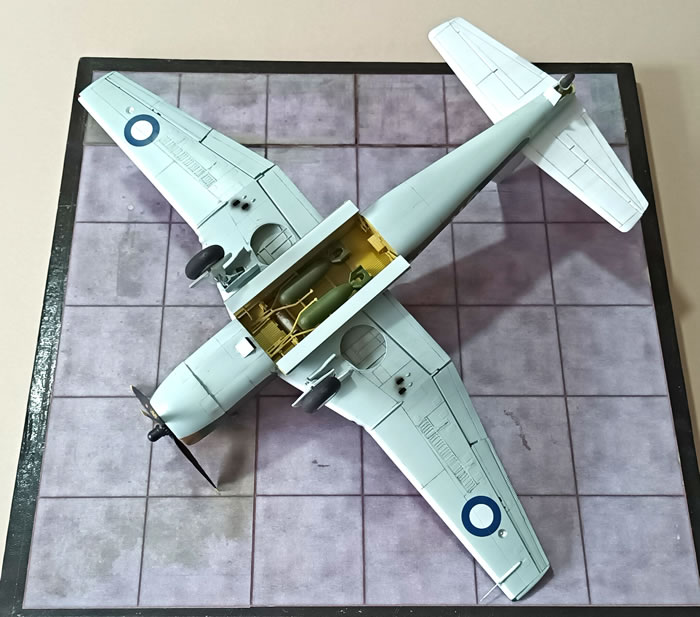 Anyway, onto the model itself. Moulded in a hard, dark grey plastic, parts are very nicely detailed and fit together with the minimum of fuss. Not perfect by any means but nothing that can't be overcome. In fact I didn't use any filler. Cockpit detail is very nice indeed but only a closed canopy is provided for. It's not really possible to slide the necessary parts back as they'll just sit too high. The canopy parts however are extremely clear and shows of the detail nicely. Although vinyl masks are provided these were not very good (particularly on the curved parts) as they kept curling up from the edges. I decided to replace most of them with Tamiya tape. I also chose not to use the supplied seatbelts as I thought they were a little basic and quite thick. Eduard came to the rescue here as usual. There are some very tiny brass parts for levers and switches.. be warned.
Engine detail is good too but I must admit I'm not a fan of photo etch cowl flaps and found them difficult to use and get the correct angle. In fact I made a right pigs ear of them originally so I removed them, straightened them out and started again. I've only tacked the whole assembly on, so, if someone does a proper resin cowling set I'll be there. I was also expecting the same problem with the brass airbrakes on the wings too, but, to my surprise these fitted very well (up to a point) Still not perfect but acceptable.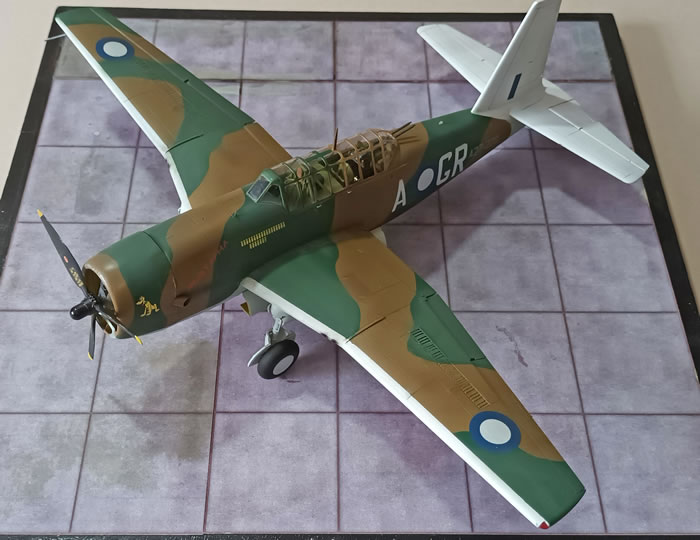 Wheel well are nicely detailed but I think treaded tyres should be the order of the day (from photos I have) so hopefully someone will do these too The rather large bomb bay is also nicely detailed. The actuating struts fit snugly into the small holes and it's quite a strong bond. Unfortunately, I also just couldn't get the brass bomb fins to look right so I replaced them with bombs from my spares box with fins already attached.
The wings only attach to the fuselage via a 2mm deep 'butt joint' so this needs a while to set to keep it strong.
After a quick re scribe of most of the panel lines It was ready for some AK primer.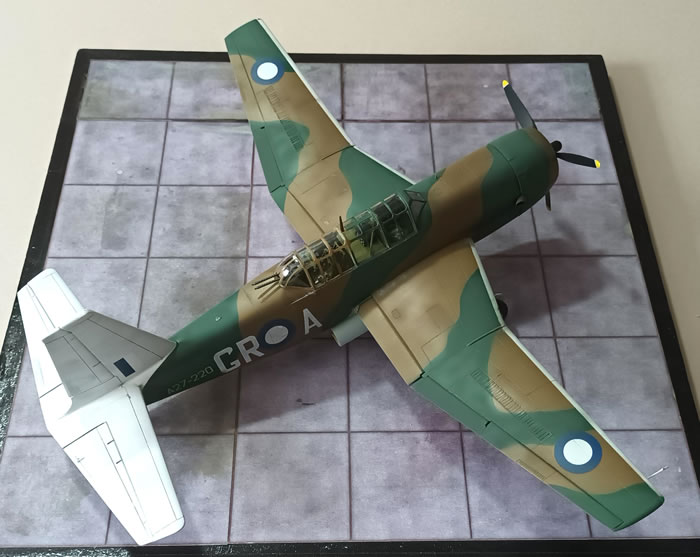 4 sets of markings are given which are all Brown/ Foliage green over pale blue. I had my heart set on building a white tailed aircraft so ended up doing the one on the box art. Although I've put the fin flashes on, the instructions shows the aircraft without. They can be found on other white tailed aircraft so if anyone can prove they're not there I'll take them off. I just couldn't find a decent picture of that particular aircraft.
So, I'm now a happy bunny and can highly recommend it. Shape wise, I think it looks pretty much spot on and despite my dislike of brass I'd be quite willing to build another sometime. Maybe all over Foliage green?
Regards and best wishes
Keith Sherwood
---
Model and Text Copyright © 2022 by Keith Sherwood
Page Created 3 May, 2022
Last Updated 3 May, 2022
Back to HyperScale Main Page