Messerschmitt
Me 323 D-1 Gigant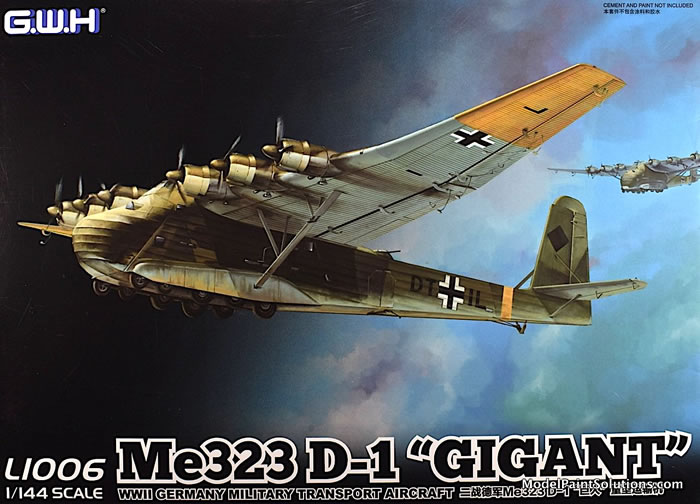 G.W.H., 1/144 scale
S u m m a r y :

Description and Item No.:

G.W.H. Kit No.LI006 - Messerschmitt Me-323 D-1 Gigant

Contents and Media:

167 parts in grey styrene, 3 in clear, and one decal sheet with markings for 3 airframes.

Price:

Scale:

1/144

Review Type:

First Look

Advantages:

Crisply inscribed panel lines, conventional engineering, abundant detail, posable cargo door, markings for 3 airframes.

Disadvantages:

With 170 grey styrene parts, this probably isn't a weekend build.

Recommendation:

I love this model. Although the kits reliance on aftermarket parts to bring it up to speed is a bit of a draw-back, once completed (and with a little help from the spars box) this will be an amazing kit. This is a really neat idea for large-scale aircraft models and one that I hope catches on. Wouldn't 1/32 nose sections of the B-25, Ju-88, B-17, or B-26 be awesome!! Hope springs eternal:) Highly recommended!
Reviewed by John Miller

Background:
The Messerschmitt Me 323 Gigant ("Giant") was a German military transport aircraft of World War II. It was a powered variant of the Me 321 military glider and was the largest land-based transport aircraft to fly during the war. A total of 213 are recorded as having been made; 15 being converted from the Me 321.

Maximum payload was around 12 tonnes, although at that weight the Walter HWK 109-500 Starthilfe rocket assisted takeoff units used on the Me 321 were required for take-off. These were mounted beneath the wings outboard of the engines, with the wings having underside fittings to take up to a total of four units. The cargo hold was 11 m (36 ft) long, 3 m (10 ft) wide and 3.4 m (11 ft) high. The typical loads it carried were: One 15 cm sFH 18 heavy field howitzer (5.5 ton) accompanied by its Sd.Kfz. 7 half-track artillery tractor vehicle (11 ton), two 3.6 tonne (4 ton) trucks, 8,700 loaves of bread, an 88 mm Flak gun and accessories, 52 drums of fuel (252 L/45 US gal), 130 men, or 60 stretchers.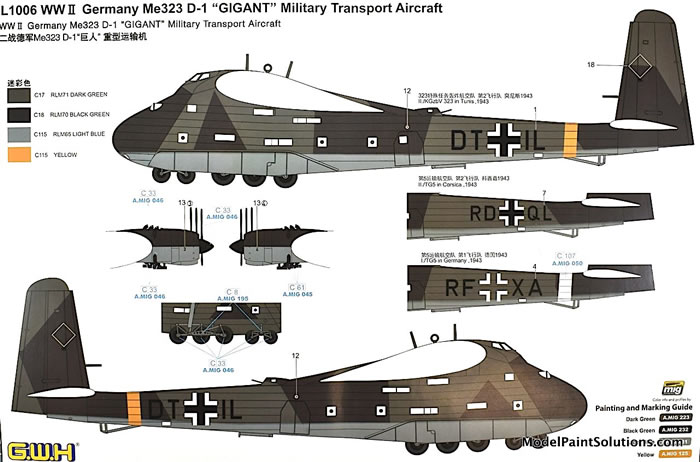 The Me 323 had a maximum speed of only 219 km/h (136 mph) at sea level and speed dropped with altitude. For defensive armament, it was armed with five 13 mm (.51 in) MG 131 machine guns firing from a dorsal position behind the wings and from the fuselage. They were manned by the extra gunners, radio operator and engineers.
In a rather large box are 11 individually bagged, grey sprues and one bagged clear sprue. The first impression is positive as the inscribed surface details are crisp and scale-appropriate. Little effort will be required to deal with flash and parts clean up.
The second impression is one of size. As the name Gigant implies, this is going to be a big model when assembled. When the size of the kit is combined with the level of detail, the result will be an impressive model.
Assembly begins with the simply-molded cockpit tub with integral seats to which control yokes and an instrument panel are added. Multiple windows are then inserted into both fuselage halves. The cockpit tub and nicely molded cargo bay floor are trapped between the halves and the builder is directed to assemble the 10-wheel main gear, which are nicely molded and feature single-piece hubs/wheels.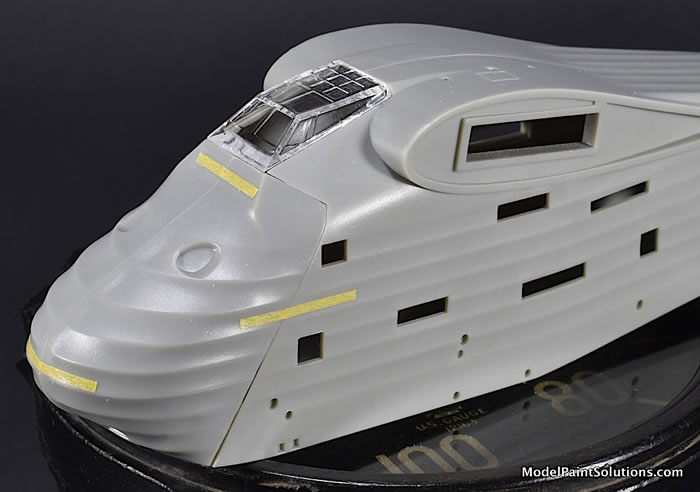 With the main gear and fairings added to the belly, the very nicely molded engines/cowls are up next. The double-row radials fit into single piece engine cowls and the addition of separate intakes and exhausts for each cowl completes the assemblies; very nice.
The wings, inboard and outboard flaps, and ailerons are all comprised of nicely molded halves.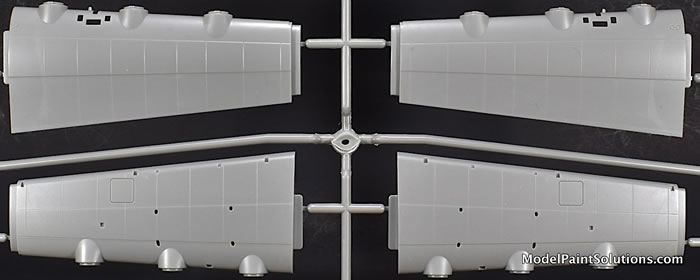 Once the engines are installed on the wings, the builder is directed to install an amazing array of hinges, braces, and balances (17 per wing) on the trailing edges of the wings and control surfaces. These very small parts are crisply molded and will add greatly to the overall detail of the model.
The assembly sequence results in three major subassemblies (two wings and fuselage) that are mated together in a single step followed by addition of the multi-part empennage, dorsal gun barbettes, and single-piece canopy.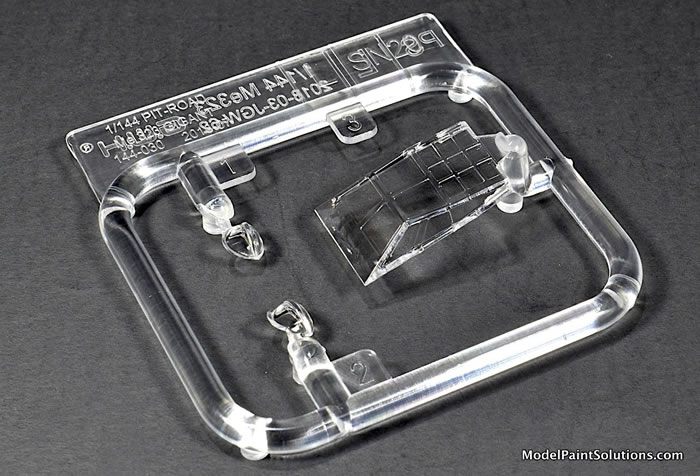 Addition of the the nicely molded cargo door largely completes the assembly. Should the cargo door be posed open, the tubular frame of the internal structure is nicely replicated and will very convincing when complete.
---
Markings
The decals, by Great Wall Hobby, are well printed with good registration and color density.

Airframe stencil data and markings for three airframes are provided as follows:
This is a very nice kit. The layout is simple and straightforward. Details are abundant and scale appropriate with no apparent issues laying in wait. The detailed cargo area and the option of posing the cargo doors open, will have diorama makers happy. Highly recommended for 144th aficianados.
John
For more on this review visit Modelpaintsolutions.com.
https://modelpaintsol.com/reviews/great-wall-hobby-144-me-323-gigant-li006
Review kit provided by Skyway Model Shop and my retirement fund, again.
---
Text and Images Copyright © 2021 by Model Paint Solutions
Page Created 18 June, 2021
Last updated 18 June, 2021
Back to HyperScale Main Page
Back to Reviews Page