IAI Nesher / Dagger / Finger / Mara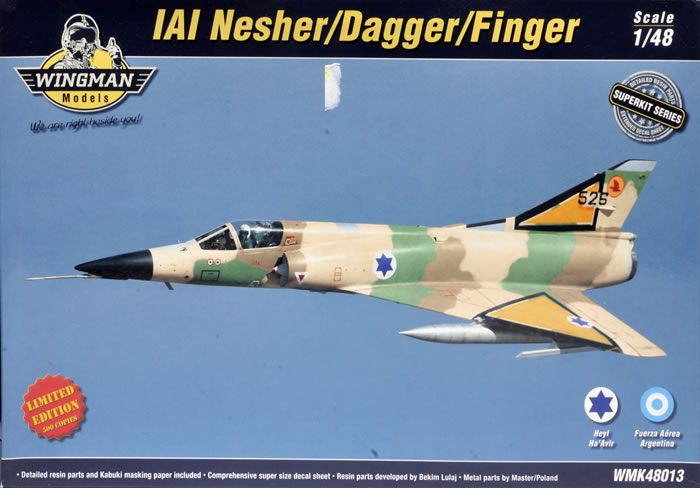 Wingman Models, 1/48 scale
S u m m a r y

Item No.
Wingman Models Item No. 48013 - IAI Nesher / Dagger / Finger / Mara
Contents and Media:
151 light grey injection moulded parts and 14 clear parts; 30 parts in grey resin; two parts in turned brass; one photo-etched fret; self-adhesive masking sheet; markings for many options
Scale
1/48
Price:

USD$69.98 plus shipping available online from Lucky Model

Review Type:
FirstLook
Advantages:
Versatile package with many configuration and variant options; comprehensive and highlu detailed resin parts upgrade; includes photo-etched and turned brass parts; high level of detail and sharp panel lines; accurate detail; extensive weapons load; crisp decals
Disadvantages:
Limited Edition of 500, so you'll need to get in quick!
Recommendation:

Wingman's IAI Nesher / Dagger / Finer / Marais a fantastic kit with everything you could want for a superdetailed Israeli Delta straight from the box. Highly Recommended.
Reviewed by Brett Green

HyperScale is proudly supported by Squadron.com
Summary
The Israel Aircraft Industries Nesher (Hebrew: נשר, "Vulture" - often mistranslated as "Eagle") is the Israeli version of the Dassault Mirage 5 multi-role fighter aircraft.
Most were later sold to the Argentine Air Force as Daggers, and later upgraded as Fingers.
---
Design and Development
Israel had to replace more than 60 aircraft lost during the Six Day War and the War of Attrition which followed. Before the war, Israel began co-development with Dassault to build the Mirage 5 and it was eventually built by Israel and named Raam in Hebrew (thunder).
Dassault Aviation had developed the Mirage 5 at the request of the Israelis, who were the main foreign customers of the Mirage III. The Israeli Air Force (IAF) wanted the next version to have less all-weather capability in exchange for improved ordnance carrying capacity and range as the weather in the Middle East is mostly clear.
In January 1969, the French government arms embargo on Israel (in response to the 1968 Israeli raid on Lebanon) prevented the first 30 Mirage 5 aircraft (which were already paid for by Israel) plus optional 20 from being delivered and cut off support for the existing Mirage IIICJ fleet.
This was a setback for the Israeli Air Force, who needed the new Mirage to compensate for the losses of the Six Day War and was still using the Mirage IIIC. Israel then decided to produce the (Raam A and B project) airframes as it had the necessary plans, although Israel did not officially obtain a manufacturing license.
Officially, Israel built the aircraft after obtaining a complete set of drawings. However, some sources claim Israel received 50 Mirage 5s in crates from the French Air Force (AdA), while the AdA took over the 50 aircraft originally intended for Israel.
Production began in 1969 with the first empty airframes with no weapons, electronics, seat, or engine included, delivered directly from Dassault Aviation. The first Raam A was delivered in May, 1971. In November, 1971 the plane was renamed Nesher.
The Neshers' airframe was identical to the Mirage 5, but there was an extensive refitting of Israeli avionics, a Martin-Baker zero-zero ejection seat, and improved provisions for a wider range of AAMs (Air-to-Air Missiles), including the Israeli Shafrir heat-seeking missile. Fifty-one Nesher fighters (Nesher S) and ten Nesher two-seat trainers (Nesher T) were built in all.
The Nesher had simpler avionics than the Mirage IIIC but was slightly less maneuverable. However, it had longer range and bigger payload. The reduced maneuverability did not prevent the Nesher from performing well in air combat during the Yom Kippur war.
Nesher production was phased out from 1978 to make way for an improved Mirage derivative that had been planned in parallel, in which the Atar engine was replaced by an Israeli-built General Electric J79 engine, the engine used on the American Lockheed F-104 Starfighter and McDonnell Douglas F-4 Phantom II fighters. The result was the IAI Kfir.
Historical background courtesy of Wikipedia.
Wingman Models had a great idea. Take the plastic parts from an already good model, add their own resin, photo-etched parts, big new decal sheets plus full colour instructions with reference, and you'll have a one-stop superdetailed kit.
In this case, Wingman Models has waved its magic wand over the Mirage IIIE/V basic sprues. Kinetic released this as a plastic kit early in 2015. This release featured accurate dimensions and the best and finest surface detail from a Kinetic kit to date. It is certainly the best mainstream Mirage kit available in any scale.
The box contains six sprues in common with the Mirage IIIE/V kit - essentially all the airframe parts - plus one additional sprue, Sprue G.
In total, there are 151 light grey plastic parts and 14 parts in clear.
Wingman Models has added a multimedia feast to the mix. There are 30 grey resin parts, a small photo-etched fret, turned brass AOA probe and Pitot, self-adhesive die-cut masks and two big colourful decal sheets.
Details of the extra parts are as follows: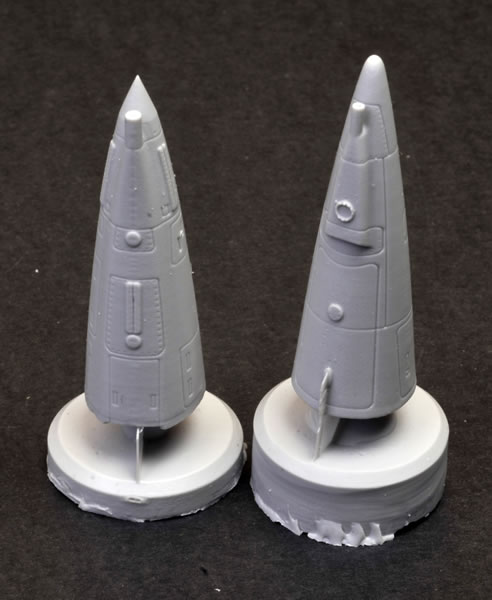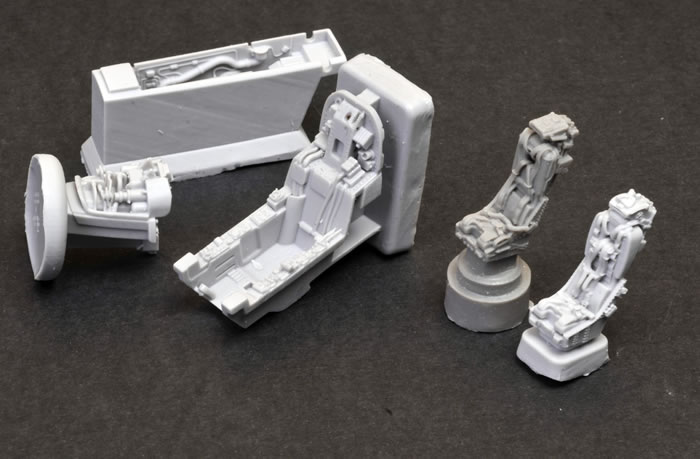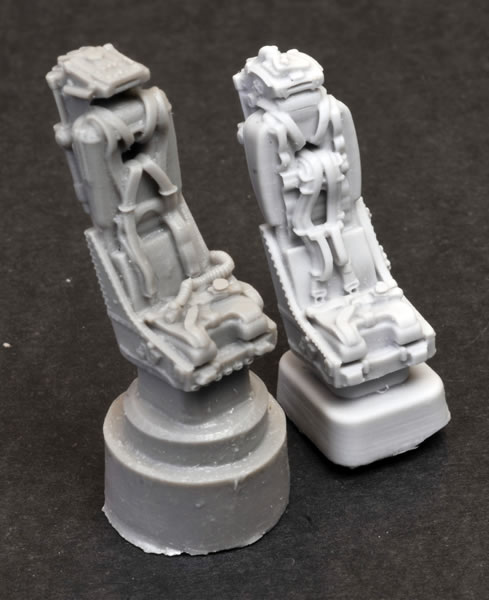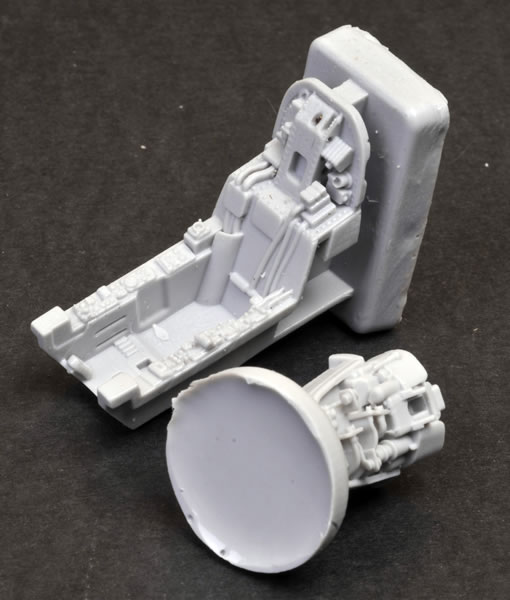 reworked tyres and front landing gear bay,

highly detailed ATAR 9C nozzle and exhaust ducting,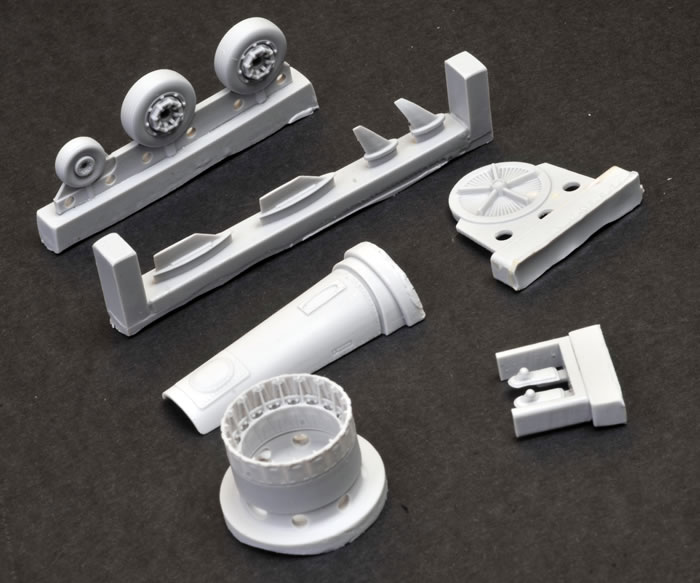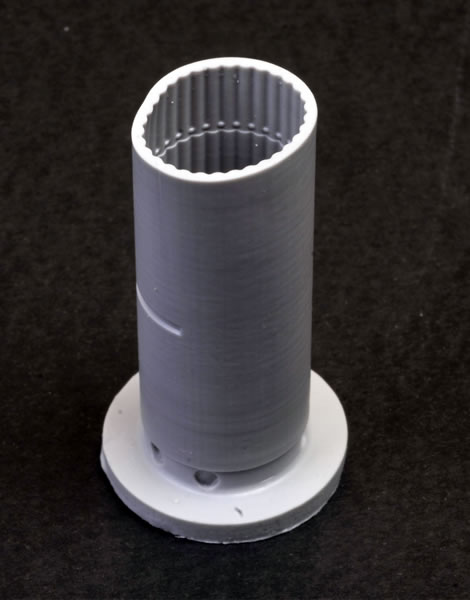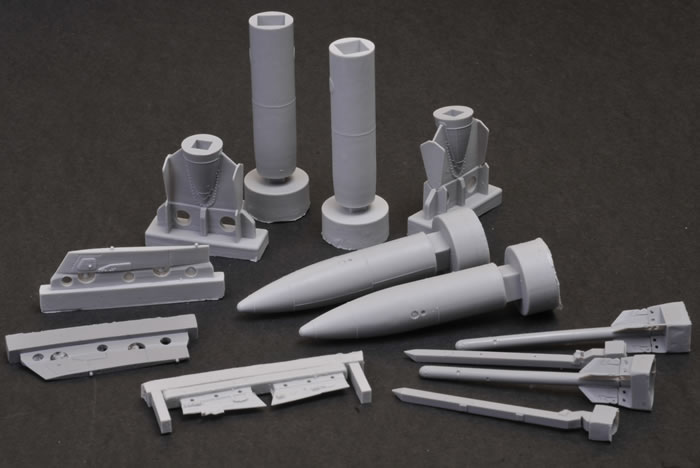 blade antennas for DAGGER and FINGER,

ECM-equipment for MARA,

two Shafrir Missiles with launch rails
The quality of casting is excellent, and detail is top of the class. There were two parts slightly distorted (one of the blad antennas was bent and the exhaust ducting was oval at the end), but these should be easy to fix with the simple application of hot water.
The additional multi-media parts are:
Metal Pitot and AOA probes made by Master from Poland

Photo etched mirrors, cabin brakers and ejection seat handles

Kabuki masking paper for canopy and tyres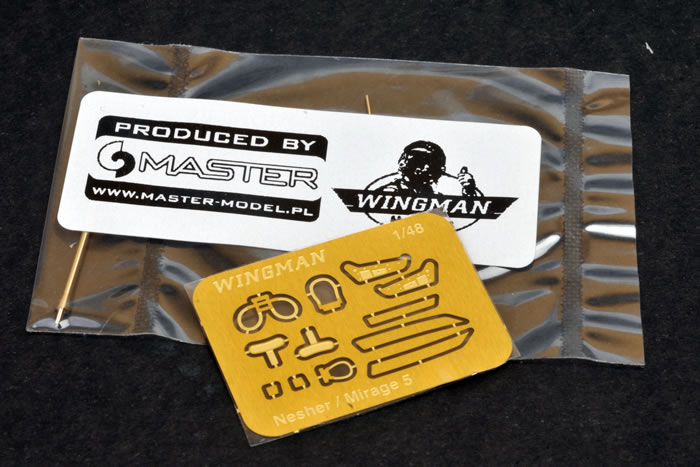 The instructions are well detailed with exploded view diagrams and reference photos.
Although the package is marketed as IAI Nesher / Dagger / Finger, the contents could also be used to build a super-detailed Mirage V or RAAF Mirage IIIO with the simple addition of different ordnance and decals.
---
Markings
The decal sheet provides a very large number of options thanks to the specific markings and generic numbers. These include some of the most colourful Mirage variants ever to see service.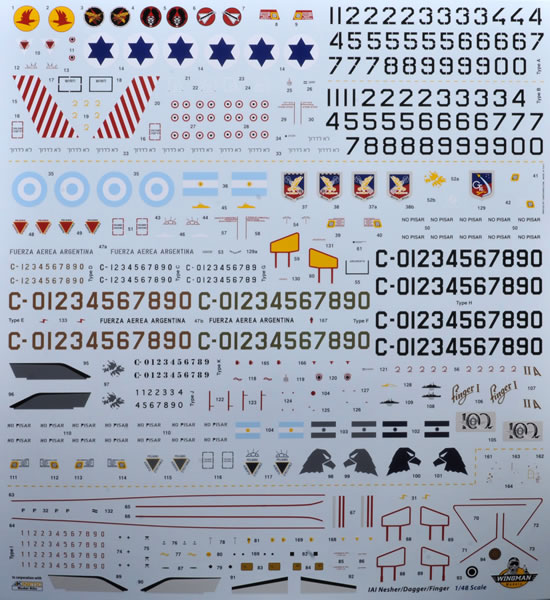 Two large decal sheets supply markings for the following:
Markings for DAGGER aircraft during the Falkland War in 1982 and thereafter until they were converted to Finger standards

Markings for camouflaged and single-tone light-grey MARA aircraft (Mirage 5P)

Markings for camouflaged and single-tone light-grey FINGER aircraft

Stencils for one aircraft and markings for all squadrons (Tayesets) of the IDF/AF that operated the Nesher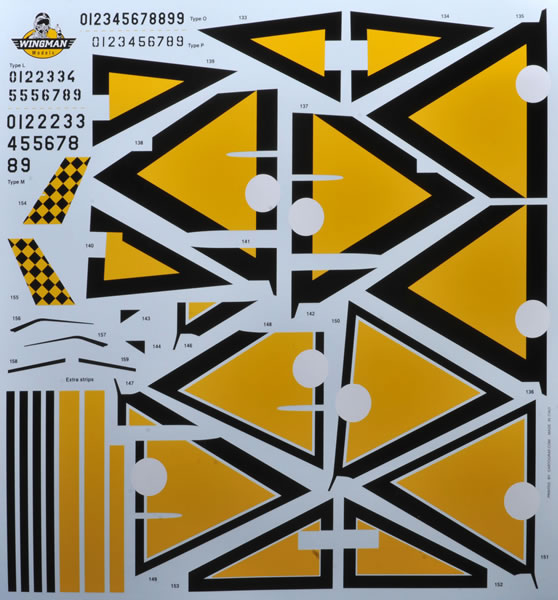 The decals are beautifully printed by Cartograf and colour saturation looks excellent.
I really like this super-kit concept, especially when it is based on a kit as good as Kinetic's 1/48 scale Mirage IIIE/V.
Wingman's IAI Nesher / Dagger / Finer / Marais a fantastic package with everything you could want for a superdetailed Israeli Delta straight from the box.
Highly Recommended.
Thanks to Wingman Models for the sample
---
Review Text and Images Copyright © 2014 by Brett Green
(background and general Kinetic Magister description courtesy of Mick Evans)
Page Created 26 September, 2014
Last updated 7 October, 2015
Back to HyperScale Main Page
Back to Reviews Page