Special Hobby 1/48 scale
Blackburn Skua Mk.II
by Roland Sachsenhofer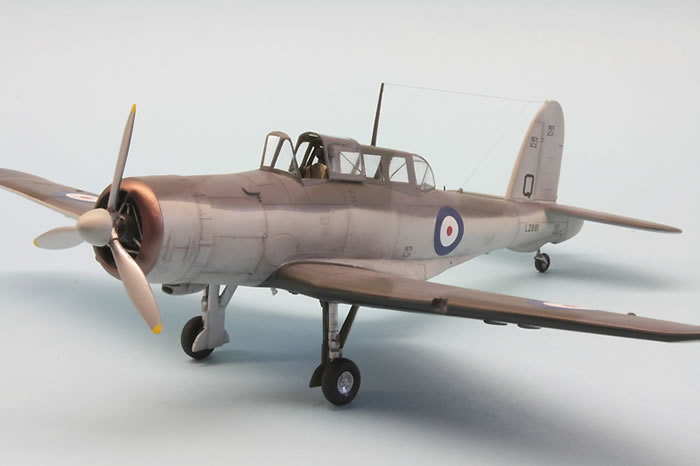 Blackburn Skua Mk.II

Hobby Boss' 1/48 scale Bv 141 is available online from Squadron.com
Maritime aviation had long time been disregarded by the Royal Air Force, which had to bear the responsibility for the "wet aviation" until the Fleet Air Arm came into being in 1937.
1937 had also been the year of the Blackburn Skuas first flight, subsequently the squadrons 800, 801, 803 and 806 of the FAA where equipped with that modern, monoplane combat aircraft. The Skua replaced not only outdated equipment like the Hawker Osprey or the Nimrod as a fighter but provided for a first time a sound dive bomber for the Navy.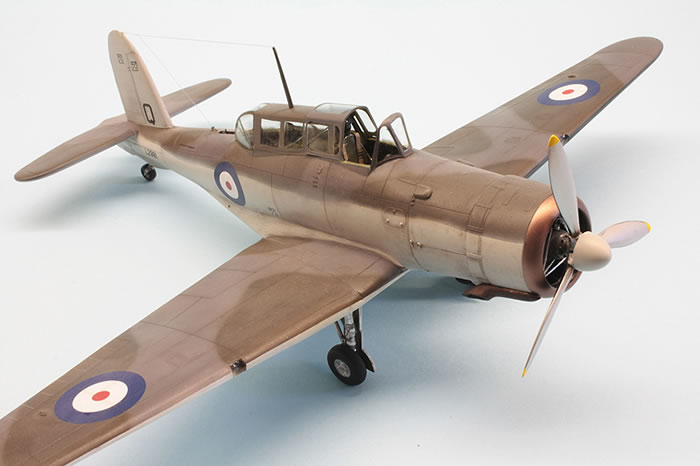 High expectations had to be reduced by the first combat experiences. Nevertheless a Blackburn Skua was the first British aeroplane to bring down an enemy aeroplane –a Do 18 floatplane –after the outbreak of war. 16 Skuas of 800th and 803th squadron excelled in their role as dive bombers when the sunk the German cruiser "Königberg" during "operation Weserübung" in April 1940.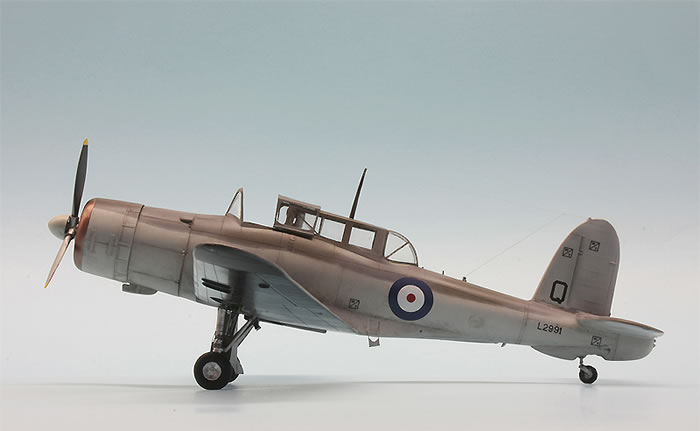 The Skua soldiered on from aboard of aircraft carriers or as land based dive bomber until April 1941, when all Skuas where relegated to second line duties as training and target-dug aircraft.
My model depicts L2991/ "Q" from 803th Squadron, serving in the summer of 1940 aboard the HMS "Ark Royal". This aircraft was lost on the 13th July during a hunt for the "Scharnhorst".
Lt.Cdr. Casson und Lt. PE. Fanshawe managed to belly land their crippled Skua behind enemy lines near Langvik, Norway.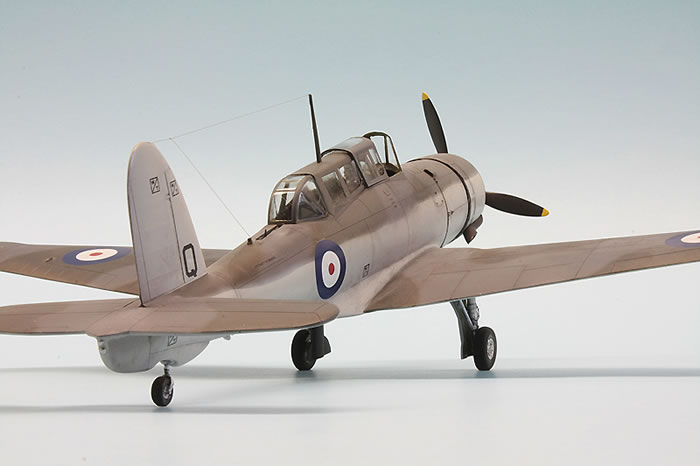 Special Hobbys Skua is a very basic "short run" kit. Thorough try fitting is a must, special attention haveto be put on the resin Perseus XII engine or the connection of fuselage and wings- which is quite complicated and will not result in a strong or stable connection when build after HB plans.
I had to glue elongations to the sliding part of the canopy; the kit part is too small to fit over the fixed part of the canopy. Extra work consisted also in drilling out the prominent exhaust and the two air intakes protruding between the cylinders of the Perseus.

Besides those challenges I really loved that kit- a near relative to the Skua, the Blackburn Roc, is already on the workbench!
If you are interested in the building process, please have a look on the workbench at the JAM Forum:
http://www.razyboard.com/system/morethread-blackburn-skua-special-hobby-148-raidenjack-2086023-6334300-0.html
As ever, remarks will be appreciated: ro.sachsenhofer@gmx.at
---
Model, Images and Text Copyright © 2015 by Roland Sachsenhofer
Page Created 6 August, 2015
Last Updated 6 August, 2015
Back to HyperScale Main Page