Trumpeter's 1/32 scale
MiG-29M Fulcrum
by Przemyslaw Przybulewski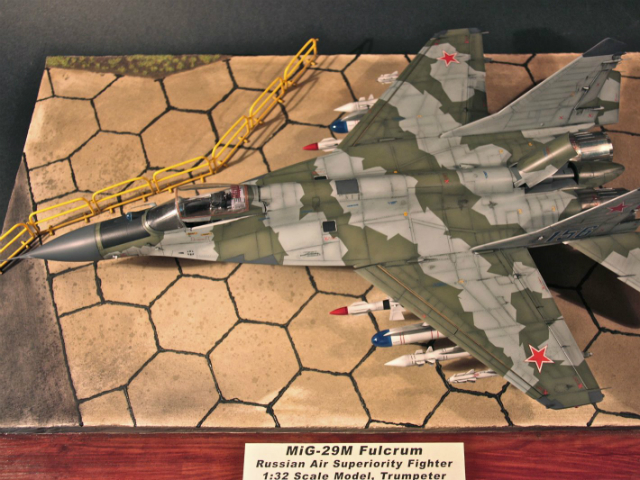 Mikoyan-Gureyvich MiG-29M

Hasegawa's 1/48 scale F-15E is available online from Squadron.com
My fourth model of big planes series. After EF-2000 I decided to give Trumpeter another chance and again I chose their product.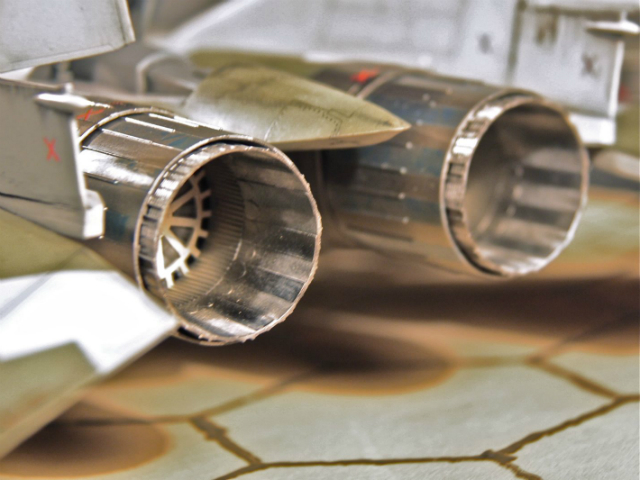 It's was not so bad. Honestly it was a lot better that EF-2000 but sadly not so good as Tamiya.
Mostly made OOB. I only used resin ejection seat and a prepainted metal fret in cockpit
As usual I chose some armament start my planes model from armament. I build this way, to avoid situation, when completed model will wait for God knows how long for its teeth.
With armament ready I know that all I have to do after painting model is to glue all that stuff.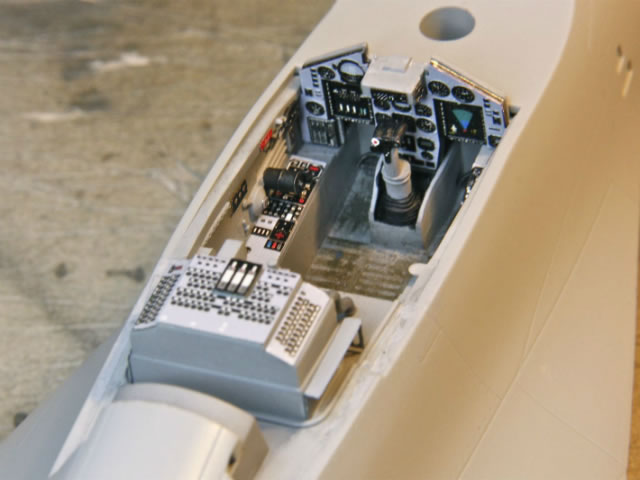 Model itself is much, much better then Typhoon. It's better fitted, I had only problems with joints between fuselage and air ducts. Also front part of fuselage which is made from two halves but top and down needed some putty and details rescribing.
The display base was made as usual, but instead of square plates of concrete I wanted to try something different. I came out at the photo in internet with interesting hexagon layout. This was it what I was looking for.
As an addition I made some barriers from round plastic rods.
I didn't like a box cover art too much. I also didn't want to use any of painting from instruction. I was looking for something else, something that will be more attractive and something that will tell: "Look at me, how beautiful I look."
In the depths of internet I found out an experimental painting used on SMT version and I just loved it. It was perfect addition to this beautifully shaped plane. I knew that all that masking will be challenging but hey I'm a modeler so I will test my patience this way.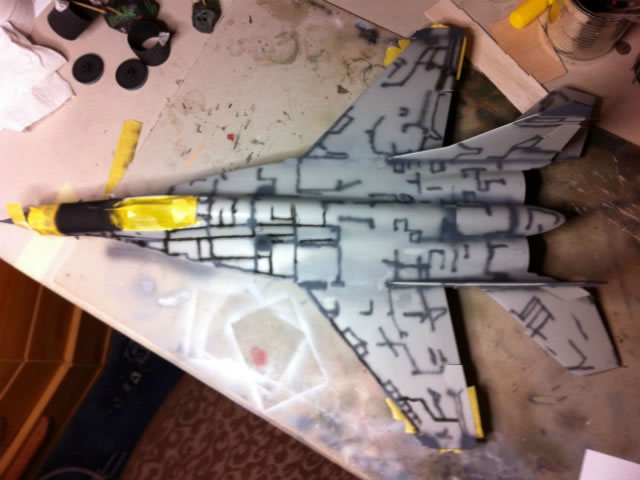 After spraying model with grey primer, I made some preshading, but not only with black, but also with dark grey, medium grey and dark brown. Then green was painted without any masking. Then was most difficult part to do all the masking, which and the sharp, randomly looking edges and all those triangles. Then I had to repaint preshading and last color was light grey. On the end I painted some Dark grey details on wings tip and trailing edge, fins etc.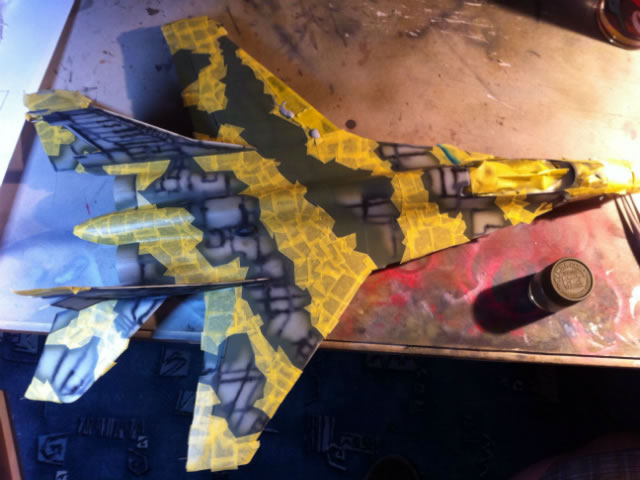 Exhaust nozzles were painted with Alcads, while the rest of plane with Tamiya acrylics.
Wonderful plane and wonderful model. Of course there were some disadvantages but overall I have a lot of fun and joy building it.
It have an amazing looks, all those lines and details are making this plane one of my favorites.
I'm glad that I made some effort to look for another camouflage scheme. I believe that it's fit this plane perfectly.
---
Text and Images Copyright © 2015 by Przemyslaw Przybulewski
Page Created 31 July, 2015
Last Updated 31 July, 2015
Back to HyperScale Main Page