Trumpeter's 1/32 scale
EF-2000A Eurofighter Typhoon
by Przemyslaw Przybulewski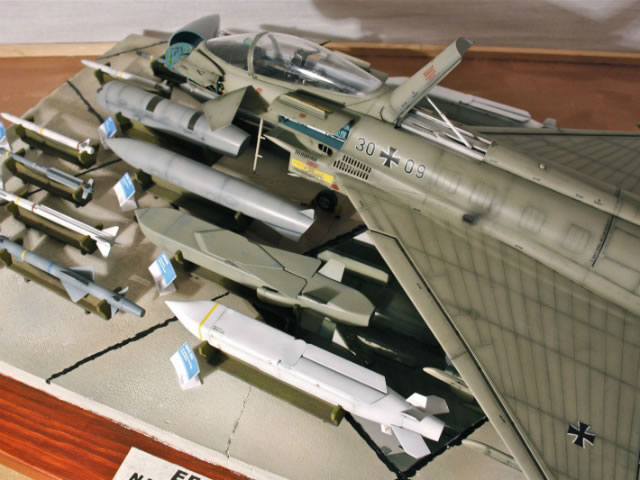 EF-2000A Eurofighter Typhoon

Hasegawa's 1/48 scale F-15E is available online from Squadron.com


This is third model of my big planes series. This time I reached out for Trumpeter product and I was very disappointed.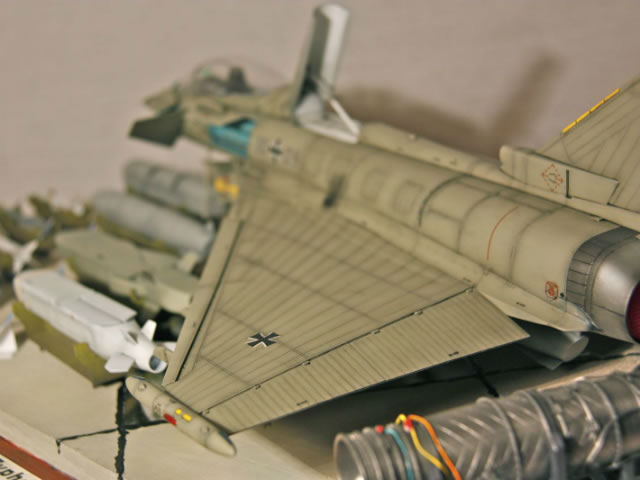 Comparing to Tamiy,a this model was bad. A huge step back. A lot of gaps, seams and pinholes. Very bad fitting for most of parts.
This model fits together very poorly.
I'm not sure if this was only my or all of them but wing/fuselage gap had even 2,5 mm. Wrongly shaped like in cake of tail part of fuselage. Line between exhaust nozzles and engine mountings should be smooth.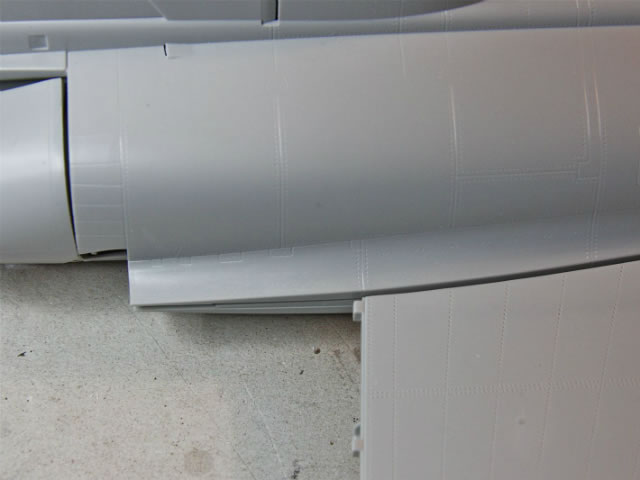 Also the air intake was a total disaster. After gluing both halves of fuselage it came out that intake is around 3mm. I had to cut it in half, put a strips of plastics, fill with putty and reshape. Doing this operation I had to engrave again details lost like lines, rivets, ventilations holes etc.
Besides this, the model has too many rivets and by this I mean that it is covered with rivets in every possible place.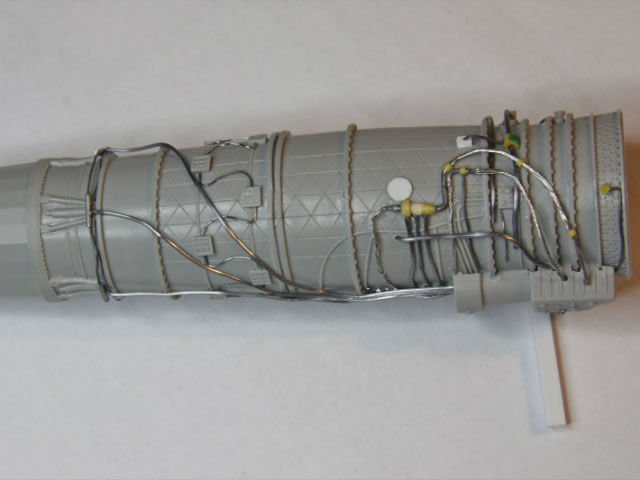 I didn't use any aftermarkets products in this one, but I use a lot of wire, pieces of plastics and tape to add details to radar section, electronic bays, cockpit and engine.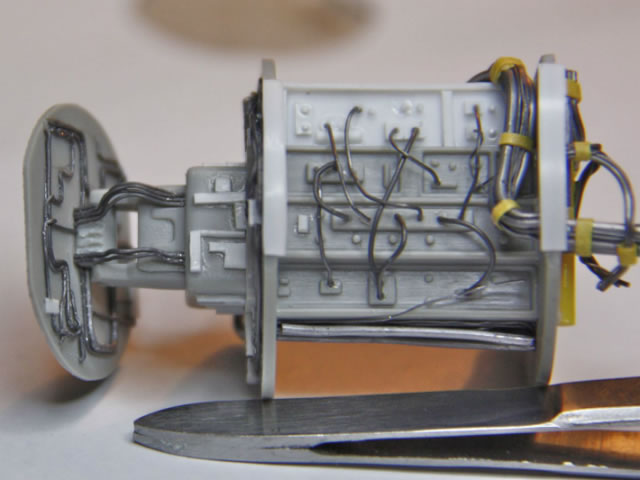 I usually start my planes model from armament. I'm trying to select as much load as possible, but in case of this plane I could not decide what to include and what to left aside.
Then I came to idea to make a display model and include on base as much missiles, ECMs, bombs etc. as possible. Later I also decided to open some hatches and electronic bays and include complete engine on display.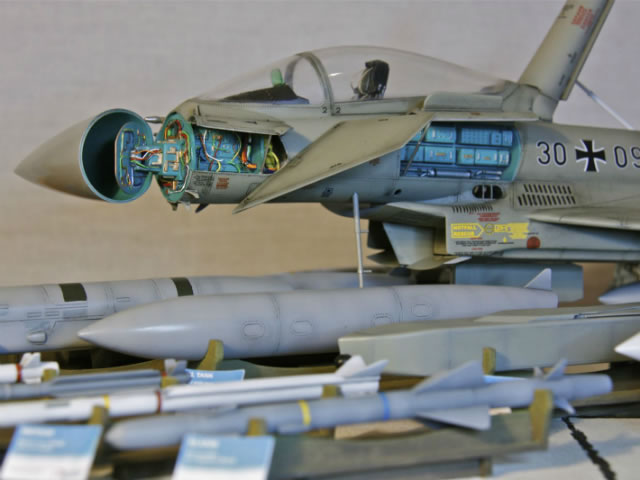 The display base itself was made pretty much the same way as in case of F-15E and F-4C/D, but this time I decided to put a little (15cm x 15cm) mirror on the base but I had to build some stands, cart, display info.
Those were made out of balsa wood, paper, sheets of plastics, some square rods, old PE elements and few wheels from old Revell Leopard tank. It took a lot of time but I think it worth it.
Model offers few painting schemes and marking for different countries where EF-2000 is used. I decided to go for German painting.
Since I use mostly Tamiya acrylics I had few problems choosing the right color. After some experimenting I thought that I picked up the right one.
After painting model with base color I was very pleased with effect, but when I cover model with layer of gloss acrylic lacquer it changed it color tone and hue very much. I was very surprised because it never happened. I hoped that color will come back to normal after flat lacquer, but it did not. I was down and very disappointed.
Finally I decided to left like it this. I was a little bit tired of this model. It was fun to some point, later I just wanted to finish it – I lost my heart.
All paints I used were Tamiya acrylics except metalizers. For the first time I used Alcad II lacquers and I loved the effect.
I consider this model as worst (so far) in my little big planes collection. It have some advantages but overall it is a very demanding and frustrating model.
Recommended for all fans of modern jets but only for those a little bit experienced. Beginners stay away because you will be disappointed.
---
Text and Images Copyright © 2015 by Przemyslaw Przybulewski
Page Created 24 September, 2015
Last Updated 24 September, 2015
Back to HyperScale Main Page