A Tale of a Dog
Christmas Soldier Dog

by Brett Green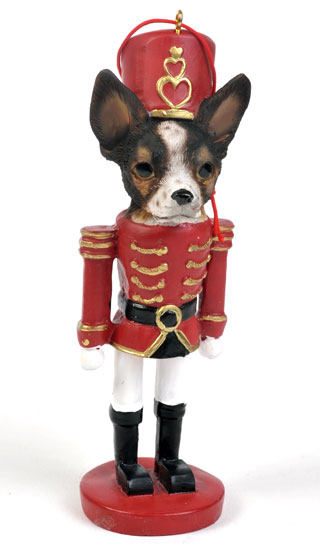 Christmas Soldier Dog

Trumpeter's 1/48 scale MiG-3 is available online from Squadron
My wife loves Christmas.
She has a big collection of decorations and nutcrackers that emerge from the basement around this time of year, and we can always be sure that a few new treasures will be added to the display.
On the weekend, Debbie showed me her newest acquisition - a five inch tall ceramic Christmas soldier with a dog's head. We have a Miniature Fox Terrier cross, and she thought that this decoration looked a bit like him. The sculpting was very nice and the face was painted in tan and white.
Our dog, Basil, is mostly black and white with a few patches of tan around his face. Debbie asked how hard it would be to recolour the face.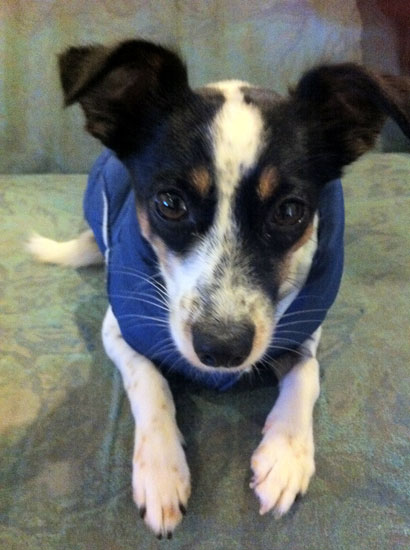 "I could just colour it in with a black texta", suggested Debbie.
"Oh, I don't think so", I replied.
"Why not?"
"Because it will look like you coloured it in with a black texta."
"Well", said Debbie, "could you paint it with your airbrush?"
"No problem", I said, happy to finally find something in my workshop that Debbie would consider useful.
"What about the little spots on his snout?"
"In the model business we call that mottling".
I masked off the hat with Tamiya tape and pushed a couple of small blobs of Bu-Tack onto the glossy eyes.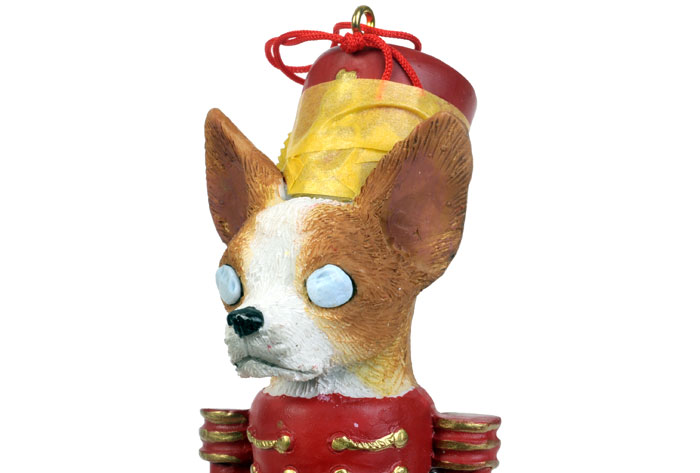 A thin mix of Tamiya XF-1 Flat Black and XF-64 Red Brown was loaded into the airbrush and the new outline of the black patches was defined. The rest of the black areas were then sprayed, taking care to leave a few patches of tan around the eyes. I made the patches larger than Basil's in real life to lend a bit of extra tonal interest.
Some very light spots were mottled on the white section of the head and below the dog's mouth at this stage too.
Tamiya XF-1 Flat Black thinned with around 60% isopropylene alcohol was then loaded into the airbrush to provide a bit of shading. The darker paint was sprayed along the collar demarcation, and in lines at the base of the ears and underneath the jowels.
A pale tan was then mixed and sprayed as a highlight shade along the top of the tan patches above the eyes, and partially inside the ears.
With the paint job complete, the tape and Blu-Tack masks were removed. I brush-painted the nose with a coat of Future floor polish for a healthy wet shine.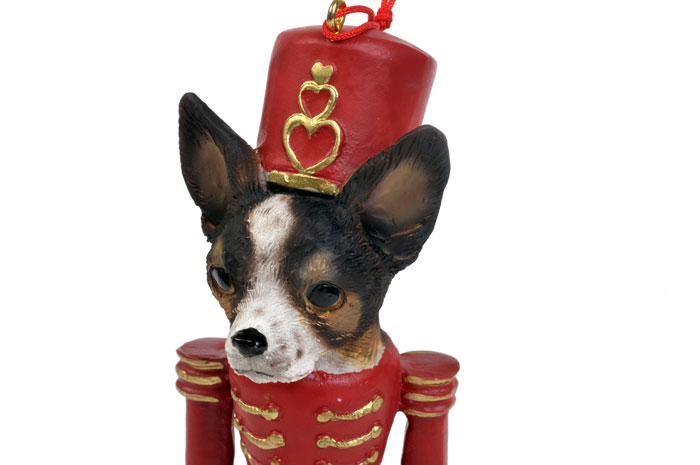 This was a fun little project that only took 30 minutes to complete, and Debbie is now quite happy with her new decoration.
I'm not sure what Basil makes of it though!
---
Epilogue:
As I was writing up this article, Debbie confessed that the only reason she suggested using the black texta was to encourage me to spray paint the little dog as quickly as possible...
---
Model, Images and Text Copyright © 2011 by Brett Green
Page Created 13 December, 2011
Last Updated 14 December, 2011
Back to HyperScale Main Page