Canberra T.17 Conversion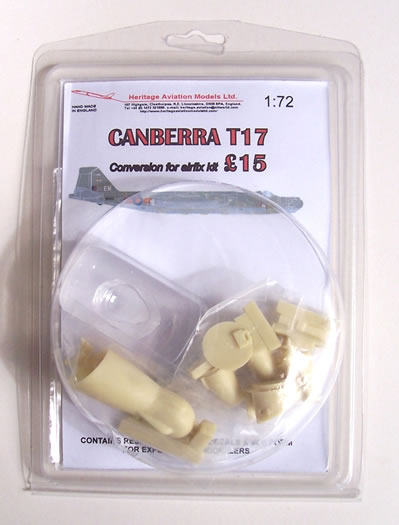 Heritage Aviation Models, 1/72 scale
S u m m a r y :

Description and Price:

Canberra T.17 Conversion Set
Multi-media set intended to convert the new Airfix Canberra B(I)8 to a T.17.
Available online from Heritage Aviation Models Ltd for £15.00.

Scale:

1/72

Contents & Media:

13 x resin, 7 x white metal & 2 x clear acetate parts, plus basic decal sheet.

Review Type:

First Look

Advantages:

A well-detailed T.17 conversion suited to a currently available 1/72 Canberra kit.

Disadvantages:

Inaccurate outline to nose. Inadequate instructions regarding placement of various EW scoops and bulges. Thin cockpit walls will need to be softened in hot water and shaped to conform to fuselage circumference.

Conclusions:

Some accuracy and minor quality issues aside, this is a generally well-produced conversion that will be welcomed by many fans of the Canberra in 1/72 scale.
Reviewed by Mark Davies

HyperScale is proudly sponsored by Squadron.com

Background
The Canberra should need no introduction, and is rightly considered one of the greats in terms of military jet aircraft. The T.17 variant was a later development of the B.2 bomber with an Electronic Counter Measures and Electronic Warfare capability. It was used to train both RAF and RN personnel in operating in and coping with a hostile electronic warfare environment.
Heritage Aviation Models is an established producer of resin detail sets, conversions and kits of mainly British subjects, often filling important gaps in terms of what's available.
Gap filling is the case with the set under review here. Airwaves has produced a T.17 conversion intended for the old Airfix Canberra B(I)6 kit, but this kit is becoming increasingly hard to find. The Heritage conversion is intended for the recently released Airfix Canberra B(I)8 kit, and so modellers have both the kit and conversion set readily available (The Airwaves set would not suit the new Airfix B(I)8 kit because of major differences in forward fuselage and canopy). It is also possible that the Heritage conversion could be applied to the Frog/Revell release of the B(I)8 as well, but I no longer have mine to compare.
---
The Conversion Set
The conversion set comes well packaged in a large acetate blister pack, with the multimedia parts separately bagged.
I should mention that the packaging does not mention the kit it is intended to convert; I only found this out by visiting Heritage Aviation Model's website. There are three coloured A-4 pages detailing kit contents and painting/markings guide. There is nothing however that could claim to be instructions or a guide as to how to approach the conversion cutting and assembly other than a couple if very blurred photos of the resin parts. Small parts placement is not addressed. However, where to cut the fuselage and how to fit the major airframe assemblies, cockpit interior and engines are obvious thanks to the Airfix kit's unmistakable (read deep!) panel lines. Positioning of the EW version's air scoops and bulges etc unfortunately is not as obvious. The only guide as to where these should be positioned is the decaling guide, and this is barely adequate for the task. This is in direct contrast to the Airwaves conversion I own which has scale plans guiding small parts locations, along with a few more aerial and antennae that get no mention from Heritage.
I decided to quickly compare the Heritage and Airwaves conversion parts, which really meant comparing the EW noses as that is the only resin part Airwaves provides. Aside from minor differences it was immediately obvious that the Heritage nose was much fatter and had a significant curve to its underside. Comparison with photos of actual T.17's shows this to wrong, and it should be much flatter than Heritage's interpretation. On this point I am confident of being correct. I also suspect that the slimmer Airwaves nose is better, but as these noses are designed to match different kits it is not possible to say how much their dimensions are compromised by those of the kit they are intended to fit.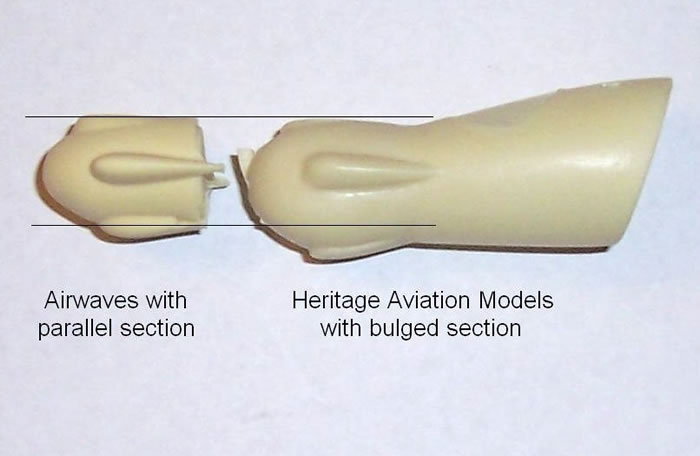 The cockpit detail is of an acceptably high standard, with both resin and white metal parts offering a significant improvement over normal kit offerings. Although not there yet, the standard of detail and production is at least beginning to approach that of the best Central and Eastern European resin makers. In fact it is the pursuit of detail with considerable furnishing of the cockpit interior walls that has led to a slight problem. On my example, the limitations of the way Heritage cast their resin has resulted in some distortion of the forward fuselage circumference, leaving it slightly uneven and squashed circle in shape. Careful reshaping after immersion in hot (but not boiling) water should fix this.
The cockpit wall thickness also varies, with that on the right rear being at leat three times as thick as that on the left. This may need to be trimmed to some extent to enable the rear cockpit bulkhead to fit well. This part also forms the forward face of the nose wheel well, so it needs to be right. I couldn't help but notice that the bulkhead is anything but circular, or even symmetrical (see photo of the part placed inside a circle template). This is not something you would expect with the better Czech manufacturers.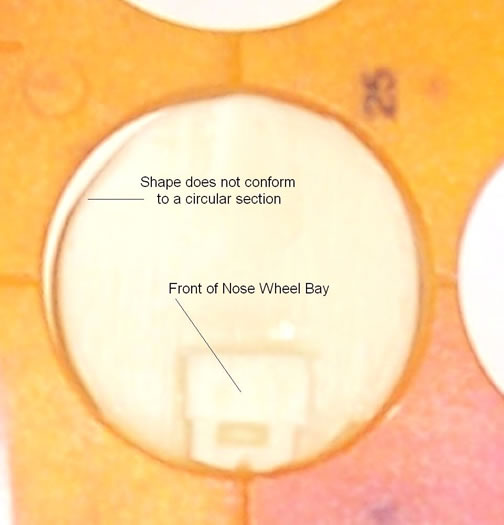 Finally with regard to the nose, imagine when viewing the nose from the front two datum lines, one intersecting through the centre of the side bulges and the other through the upper and lower bulges you would expect the two datum lines to be perpendicular. However, with my example the bulges appear to be skewed from the vertical and horizontal. The whole effect is that nose is twisted slightly in rotation with regard to the cockpit opening. I'm not 100% certain as to how significant this will appear on the final model as it most apparent from a directly head-on view.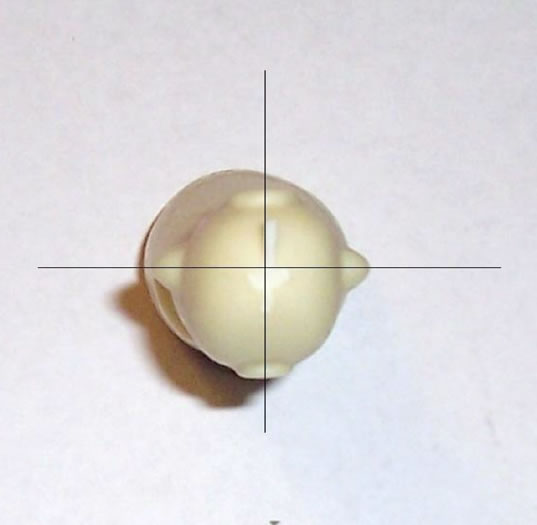 The engines appear well cast with only a slight surface flaw apparent that should be easily dealt with. The white metal is on parr with most other British manufacturers, and will need some cleaning up. I'm not sure why it's white metal rather than resin, but there is a crew access door that can be left open to show off all of the cockpit detail.
Now to a good point I'm pleased to praise - the canopies. Firstly top marks for providing two copies, covering any practice or insurance requirements. These are very well moulded and look beautifully clear with an adequately defined cutting line for their removal. Another notable point about these canopies is the way they are moulded to form their own protective box, minimising their chance of being crushed.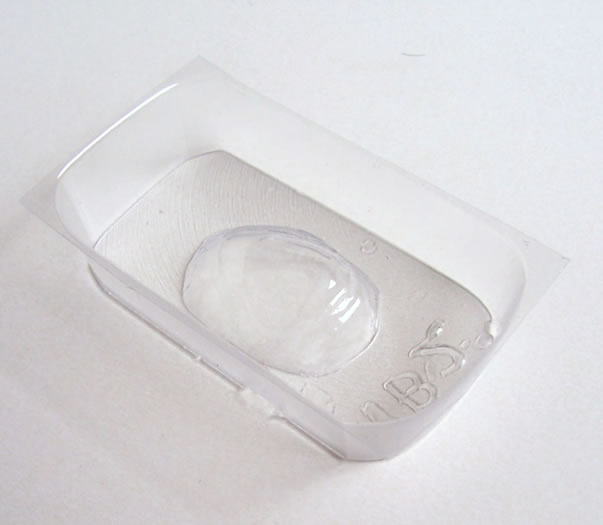 The decals provide national insignia, squadron bars & badge, serial numbers, codes and ejection seat warning triangles. The printed notes mention that these are part of a decal sheet for an earlier full T.17 kit by Heritage. They appear to have good opacity and are well registered, but the warning triangles area bit "blobby". The kit decals are required to provide wing walks, stencilling and so on.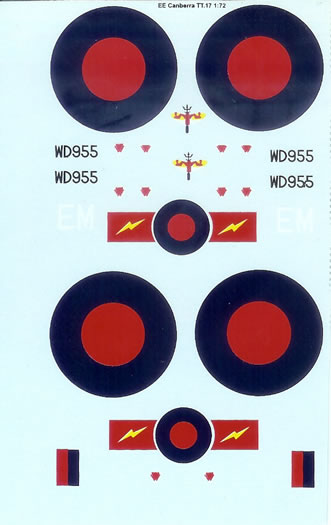 The painting and decaling guide refers to numerous decals that are not provided. I assume that this is a direct left-over from the earlier Heritage kit mentioned above, as the decals are coded by letters, whereas the donor Airfix kit decals are numbered. I feel Heritage should have revised their graphics to cater for the Airfix decal code numbers since they advise these decals should be used to complete the model.
Upon opening this conversion set I was initially very impressed. But the more I looked at it, the more I worried it might repeat my all- too-frequent experience of British after-market modelling products where rough enough, or near enough, is all too often considered to be good enough by their makers. (By the way, I am an English-born Kiwi and not anti-British as such!)
I'm pleased to say that on this occasion the set has enough good attributes to keep it from meeting this "standard". A good attempt at high levels of detail has been made, generally casting is good quality and excellent canopies all lift the product towards Central European standards. The wonky bulkhead, inadequate and another kit's decaling guide are all rather sloppy but fortunately surmountable failings.
The conversion set should produce a nice looking model without too much trouble, although some experience of reshaping resin parts with hot water could be a handy skill. I'm confident that the lower nose profile is quite wrong. Reshaping this may lead to other shape problems as the nose will flatten underneath, and the underside bulge will need to be scratch-built.
Despite all these critical observations the conversion set should appeal to many as it is a ready solution to producing a Canberra T.17 in 1/72 scale from a readily available kit. My reviews don't usually address price, but the set offers quite a lot for £15.00 in my view, and a pleasing model could result even without recourse to shape corrections.
Thanks to Heritage Aviation Models ltd for the review sample
---
Text and Images Copyright © 2010 by Mark Davies
Page Created 2 May, 2010
Last updated 2 May, 2010
Back to HyperScale Main Page