Firefly and Sea Fury Upgrades PREVIEW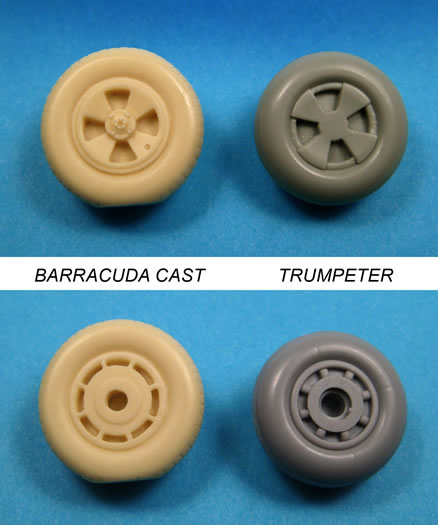 BarracudaCast, 1/48 scale


HyperScale is proudly supported by Squadron.com
Roy Sutherland has sent the following information and images on more releases in his new range of resin accessories:
Barracuda Studios is proud to announce more new releases from BarracudaCast.
BarracudaCast is a new line of resin detail sets that will cover all of the major scales in aircraft, and a few other subjects thrown in there to keep it interesting! Some sets will tie in with new decals releases. Some sets from the Cooper Details days will be re-released. Some re-released sets will be upgraded and/or revised.
The following sets are now up on the BarracudaCast site and ready for sale.
Firefly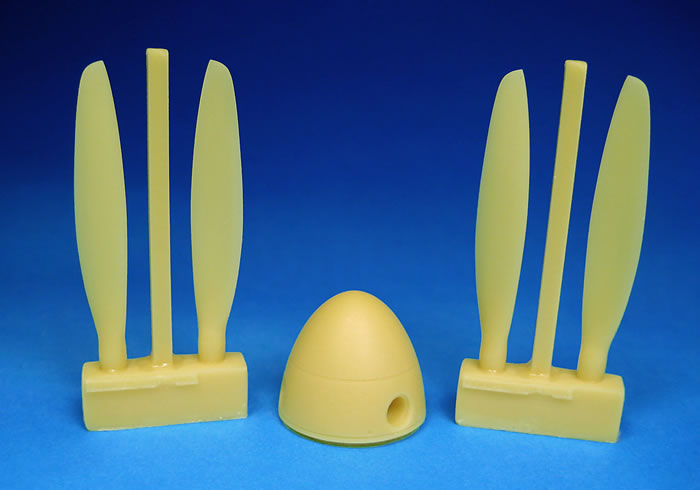 BR48001 Firefly Mk. I Prop and Spinner - 1/48 Scale
BR48002 Firefly Mk. I Cannon Barrels - 1/48 Scale
BR48003 Firefly Mk. I Early Wheels - 1/48 Scale
BR48004 Firefly Mk. I Late Wheels - 1/48 Scale
BR48005 Firefly Mk. I Vacform Canopy - 1/48 Scale
Sea Fury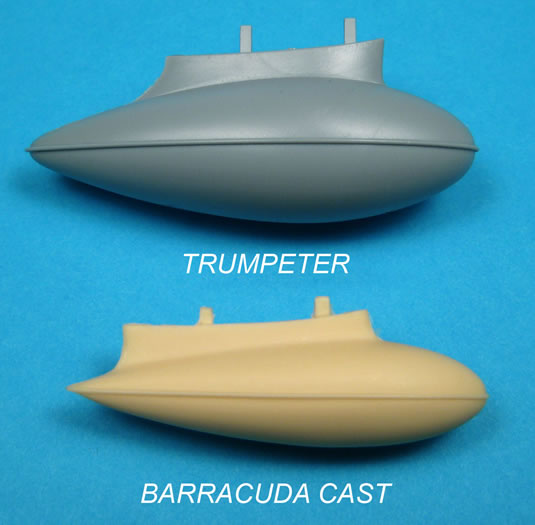 BR48006 Sea Fury Mainwheels and Tailwheel - 1/48 Scale
BR48007 Sea Fury 90 Gallon Droptanks - 1/48 Scale

The first 5 sets are designed to upgrade and/or correct issues with the 1/48 Grand Phoenix (now re-released under the AZ Models line) Fairey Firefly Mark I injection molded kit. While this kit is quite accurate in shape and well detailed, there are a number of areas that will really benefit from these sets. The prop blades, spinner and mainwheels are poorly done, and look very little like the real thing. See the images on the website for comparisons to kit parts. The cannon are a little overscale and crude, while the thin and crystal clear vac canopy is useful for showing off that beautiful resin interior.
The last 2 sets are designed to upgrade the 1/48 Trumpeter Hawker Sea Fury. The wheels replace the undersized and crude mainwheels, and the droptanks replace the huge misshapen ones found in the kit. Both sets will also improve the older, but still decent Sea Fury from Hobbycraft.
Please note that if you order these along with the new 1/32 Spitfire parts for the new Tamiya kit, that they will be shipped at the same time. The Spitfire parts are on preorder, and are due to be shipped around the 28th of this month.
Go to: www.barracudacast.com for more information.
Next resin releases will be 1/72nd scale, and should be out later in July. Six new decal sheets are also at the printers and almost finished. Watch this space for more announcements in the next week or so.
Happy Modelling!
Barracuda Studios
Thanks to BarracudaCast for the images and information
---
Barracuda Studio products are available online from their website
---
Text and Images Copyright © 2010 by Barrcudacals
This Page Created on 16 June, 2010
Last updated 16 June, 2010
Back to HyperScale Main Page