Special Hobby Preview
February 2009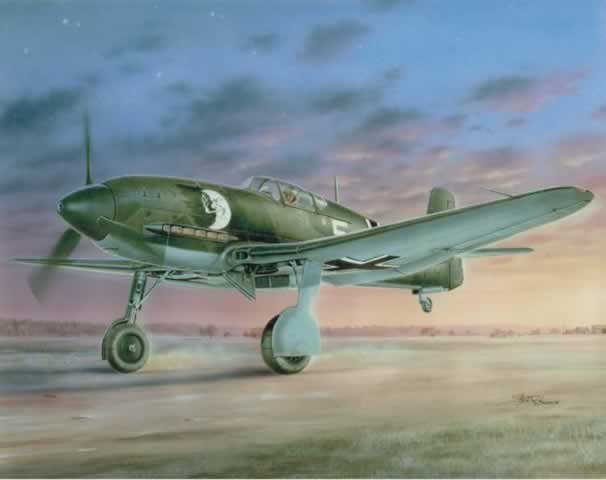 HyperScale is proudly supported by Squadron.com
Special Hobby February 2009 Releases
The beginning of the year is the time of January and February forthcoming news preparation. It is also connected with preparation of our presentation at the Toy Fair in Nuremberg. WE are looking forward to meet many of you at our booth F188 in Hall 7A. Forthcoming kits for the first half of 2009 comprise SH72170 Ki-43-II Ko Hajabusa 1/72, 725389 Breda Ba 88 1/72, SH72140 Blackburn Skua Mk.II 1/72, SH72141 Blackburn Roc Mk.I 1/72, SH72143 Fairey Fulmar Mk.I 1/72, SH48075 IMAM (Romeo)Ro-57 bis 1/48 and SH48068 Fiat BR-20 1/48. We didn't forget the 1/32 scale and are preparing Caudron C.714C.1.
---
SH48033 Aermacchi C.200 I. serie "Bubble Canopy" 1/48 re-issue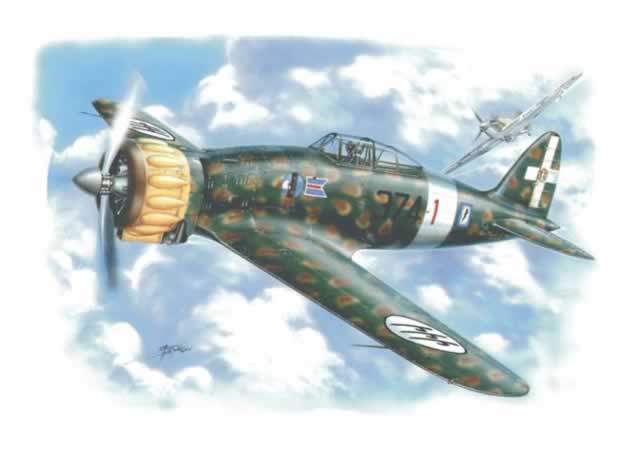 This is the initial version of the WW 2 Italian fighter that fought over Greece, Malta and other battlegrounds. Its distinctive feature was its enclosed bubble canopy the difference from the later versions. The kit is re-issued after two and a half year's pause. It contains two sprues with grey plastic parts, vacu-formed canopies and detailed resin parts.

Decals included offer three machines in interesting "cloud" camouflage, including personal machine of the Italian ace M.G. Braschiotta.
---
SH72031 Fairey Firefly Mk.IV/V 1/72 re-issue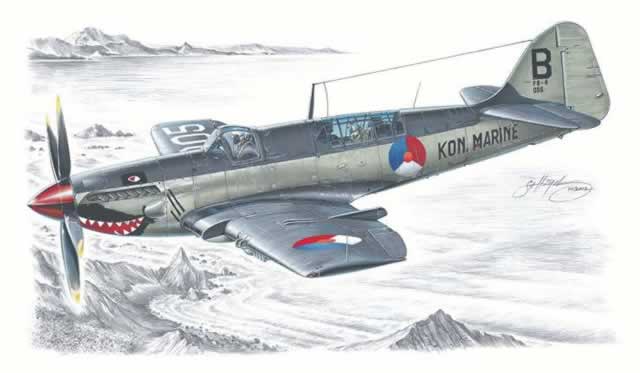 The development of Fairey Firefly Mk.IV/V had begun during the WW 2 already. Nevertheless, the production machines were delivered after the war. Originally fighter aircraft was successfully used as
ground support plane during Korean War. Royal Navy also used as anti submarine and reconnaissance even during 1950s. Fireflies were used by other air forces. This is feature of our kit since decals offer Royal Navy machine during Korean War, Royal Canadian Navy and Dutch Marine Air Force machines. The Dutch machine sports shark mouth painting. The kit contains three sprues with plastic parts, injected canopies, resin and photo-etched parts.
---
SH72175 Koolhoven FK-51 "Netherlands East Indies Air Force" 1/72
Netherlands East Indies so as its motherland used Koolhoven FK-51 biplanes for training and tactical reconnaissance. Indeed, the machines were modified for the Colonial service. The modification comprised lengthened wings and Wasp Junior engines. All FK-51s were successively destroyed during fights with Japanese forces. The kit contains one sprue with plastic parts, vacuformed canopies, resin and photo-etched parts. Decals offer four machines; two machines with original circular national insignias the other two with new ones orange triangles with black outlines.
---
SH32009 Heinkel He 100D-1 "Propaganda Jäger He 113" 1/32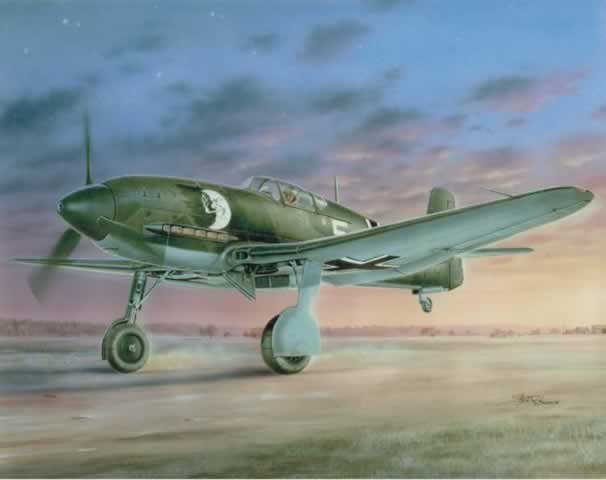 Heinkel He 100 was Messerschmitt Bf 109's rival in the competition for standard Luftwaffe fighter. He 100 lost even though their performances were far better than the Bf 109's. The forfeit was caused by both
political machinations and by apprehensions considering steam cooling of modern He 100. Because it was already produced in small series it served the propaganda to "create" Heinkel He 113 the new Luftwaffe fighter. The photo shots of the new fighter were printed in magazines and aircraft recognition books all over the world. Sole machines were purchased by Japan and Soviet Union. The kit contains three sprues with

grey plastic parts, injected canopy and detailed photo-etched parts. Decals offer three machines from fictive Luftwaffe units. All machines sports nose arts.
---
MPM 72558 Gloster Meteor Mk.4 1/72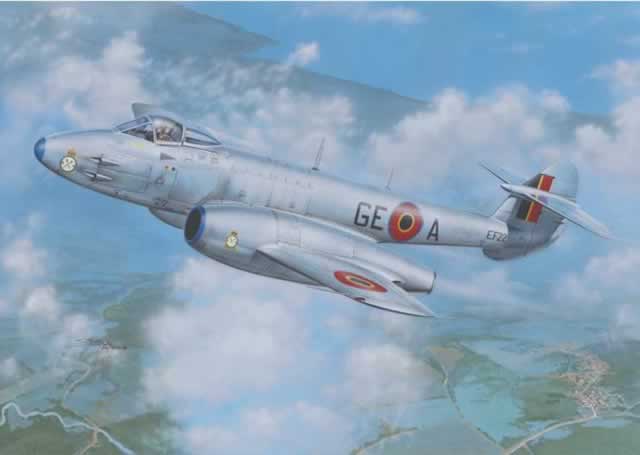 The first post war version of Meteor was of course used by RAF but for many countries Meteor Mk.4 is the first jet powered aircraft in service. Meteor Mk.4s were ordered by Holland, Belgium and Denmark and they were gradually used by other non European countries. The kit contains two sprues with grey plastic parts, injected canopy and

decals. Decals offer three machines. Two machines from RAF and the third is Belgian Air Force machine.
---
SH48082 Nieuport 10 "Single Seater Version" 1/48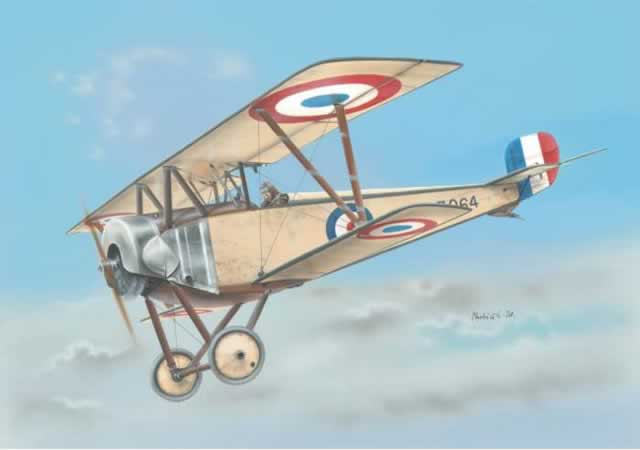 Even though Nieuport 10s are somewhat missed out, they were significant aircraft of the Great War. They were produced in both single and double seater versions not only in France but also in license production.
They served in Great Britain, France, Belgium, Italy and after the war in other countries, for instance in Japan. The kit offers single seater version of Neiuport 10. It contains two sprues with grey plastic and photo-etched parts. Decals offer three machines. Two machines French machines and British machine with combined national insignias. Flt Cmdr R. Bone used this machine to shot down

German Friedrichshafen FF33. March and April forthcoming news: MPM72082 Arado Ar 95A "Float Plane" 1/72 re-issue of the kit that was three years out of production MPM72502 Arado Ar 95B "Land Plane" 1/72 re-issue of the kit that was more than year out of production SH48075 IMAM (Romeo) Ro 57bis 1/48 Double engined WW 2 Italian fighter kit
SH72170 Ki-43-II Ko Hayabusa 1/72 Single engined WW 2 Japanese fighter kit SH72180 D-558-2 Skyrocket "Jet&Rocket" 1/72 Kit of a research and record breaking aircraft powered by jet and rocket engines. SH72181 Hawker Tempest Mk.II "IAF & RPAF" Kit of British fighter aircraft in Indian and Pakistani markings SH32032 I-16 type 18 "Finnish Service" 1/32 Extremely limited issue of a capture Soviet fighter aircraft used in Finnish Air Force
---
Text and Images Copyright © 2009 by MPM
Page Created 8 February, 2009
Last updated 8 February, 2009
Back to HyperScale Main Page