Czech Model's 1/48 scale
Messerschmitt Me 309 V1

by Randy Lutz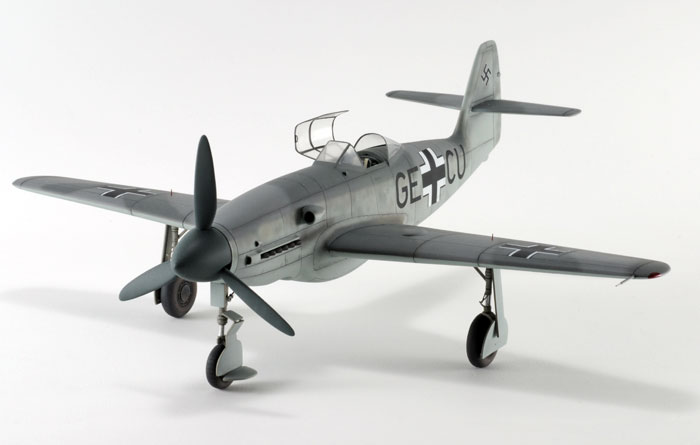 Messerschmitt Me 309 V1

Czech Model's 1/48 scale Messerschmitt Me 309 V1 is available online from Squadron
I built the Czech Model 1/48 Messerschmitt Me 309 to represent the later V1 variant, flown by Test Pilot Karl Baur at Lechfeld Germany, in August of 1942.
I think it is beneficial as a modeller to stretch ones self occasionally and try building something other than the oft-quoted Tamiya or Hasegawa "shake and bake" kits. Truth be told, I find the term shake and bake to be insulting of a modeller's abilities, as it implies that no skill is required to build the model. Well, I can tell you that I have seen many of these supposed shake and bake kits that looked like crap once finished.
This model was my first foray into the Czech Model line of kits and I must say that I was pleasantly surprised with the overall quality and detail of the kit. It has a few little areas that require special attention and a few areas that I feel are incorrect, but none of these issues should deter you from tackling this kit.
When building a limited run kit, there are a few things that should be done before you ever put paint to plastic. As locating tabs and bulkheads etc. are non-existent, it is preferable to determine all your mounting points and then attach some plastic strip to positively position the parts.
Once these details are taken care of the model can be treated as you would with any of the mainstream kits, and if you pay attention to the treatment of the mating surfaces and alignment of the sub-assemblies, virtually no putty is required.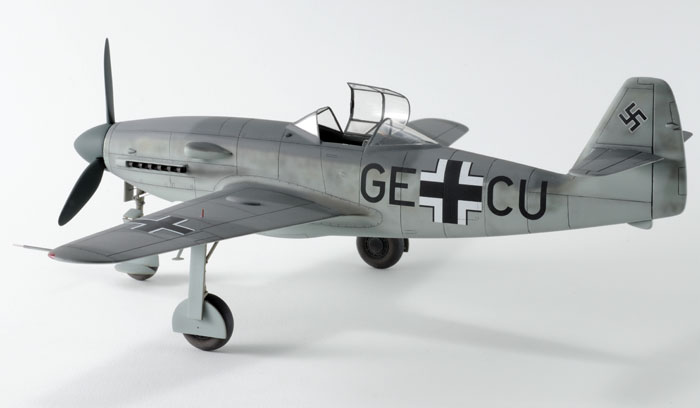 This proved to be one of the most enjoyable kits I have built. There were a few minor nit-picks, but in the grand scheme of things, none of them were serious. Depending on the angle viewed, it either looks like an elegant racer, or it looks rather ungainly. But, no matter how you look at it, it is a good model of an interesting subject. Is it 100% dimensionally correct? I don't know and I don't care. I do not have plans to compare it to and if I did, I would be foolish to blindly assume the plans would be correct. All I know is it looks very much like the photos of the real thing.
A full build/review article will be featured in an upcoming issue if Random Thoughts (RT), the IPMS Canada quarterly journal. http://ipmscanada.com/
Not much, aside from a few photos on the Internet and a photo in the Monogram Official Monogram Painting Guide to German Aircraft 1935-1945.
---
Model and Text Copyright © 2009 by Randy Lutz
Images Copyright © 2009 by Jamie Leggo
Page Created 10 March, 2009
Last Updated 11 March, 2009
Back to HyperScale Main Page