Tamiya's 1/48 scale
Avro Lancaster B. Mk.I
by Jeroen Veen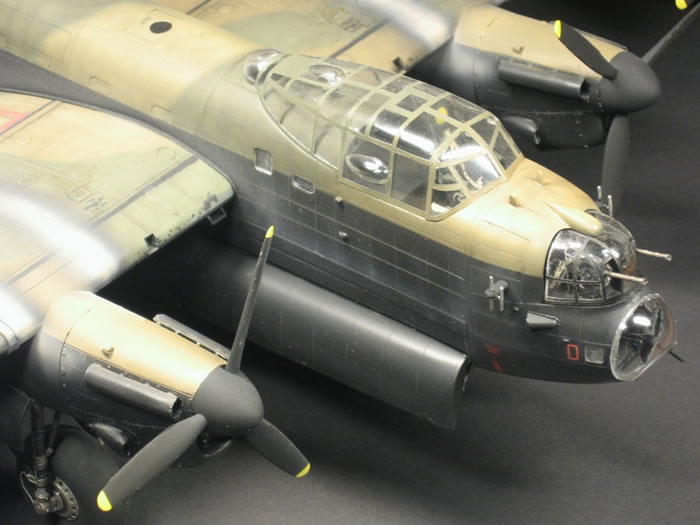 Avro Lancaster B. Mk.I

HyperScale is proudly supported by Squadron
This is Tamiya's 1/48 scale Lancaster, built over a period of a year on and off.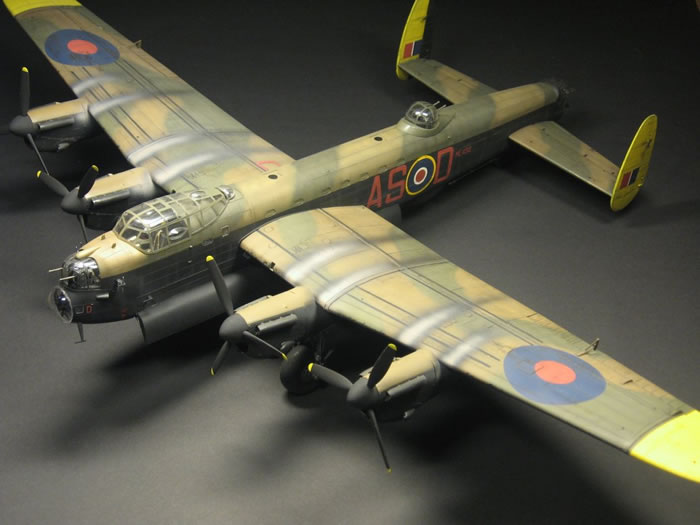 It definitely has been one the biggest projects I have ever tackled and I am not going to take up something large like again this any time soon. But it was a very enjoyable time.
Fuselage Construction and Painting
As usual, things start with the interior. I had the Eduard Big Ed set which provides a lot of detail for the cockpit, the radio compartment and the nose. The pre-colored etchings have to be seen to be believed and I think they really add to the credibility of the model. I had a hard time figuring out the interior colors, because my references showed all kinds of combinations of black and interior green, but in the end I settled for an all black interior. I used German Panzer Grey, which I darkened considerably with flat black washes to get depth in the black, and then highlighted the details with lighter greys. After the colored etchings were applied everything received a matt varnish to integrate all details.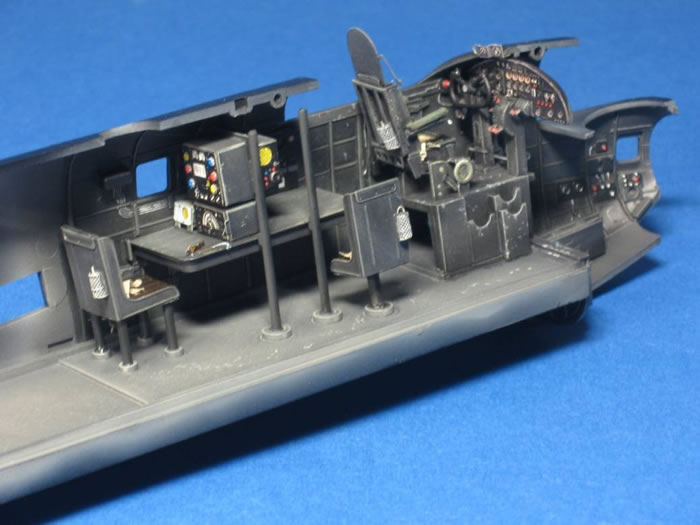 Attention now shifted to the bomb bay, for which Eduard also provides etchings. Here I made a mistake. Both Tamiya and Eduard give you four bomb points next to each other, but this should have been three. By the time I discovered my mistake I was well under way painting it all and I had no intention of replacing all those fiddly bits.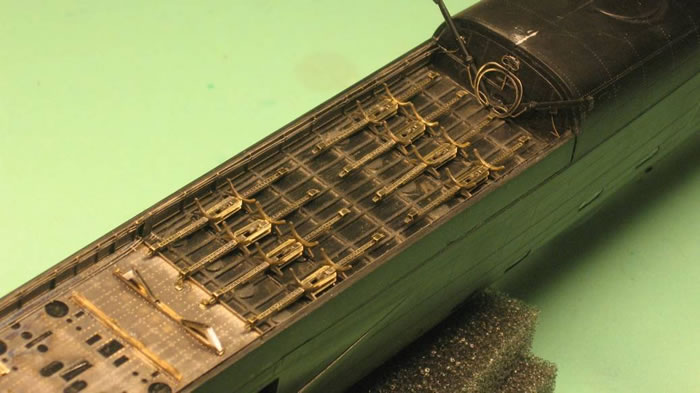 Next the fuselage haves were closed and entirely rescribed and rivetted.
Painting and weathering was done according to my usual method. The gun turrets from Tamiya are basic, but again Eduard etchings came to the rescue. Although they ask quite a bit of attention they can be made into very nice items, and after they were painted they were attached to the hull.
At this stage I had the feeling that I had build as much as two fighter planes, so I took a break from the model. I wrote down color numbers and sequences for painting so I could be sure that when I would finally paint the wings I would have a matching effect.
Wing Construction and Painting
After a while, when I felt like picking up on the model again, I started working on the wings. There was some major cutting necessary, as I planned to add the Eduard flaps and the Belcher Bits engine nacelles, which are superior to the kit parts. I had a hard time figuring out the building sequence, as the wings also had to be rescribed and riveted. How to keep balance between strong wings, making sure not to brake off etchings and other stuff, keeping it all paintable and being able to handle all the plastic, resin and etchings? It was quite a puzzle, but things went reasonably well.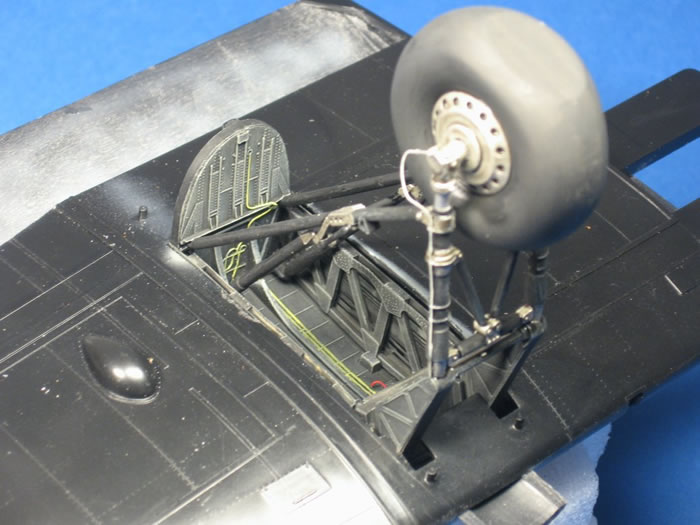 Again, painting went through the usual process. Strangely enough Tamiya doesn't provide all the necessary decals, so the black walk way stripes on the top of the wings were hand-painted. After the weathering, just as I did with the fuselage, everything received a coat of matt varnish. Then the wings were attached to the fuselage, and for the first time I could see how big this plane is.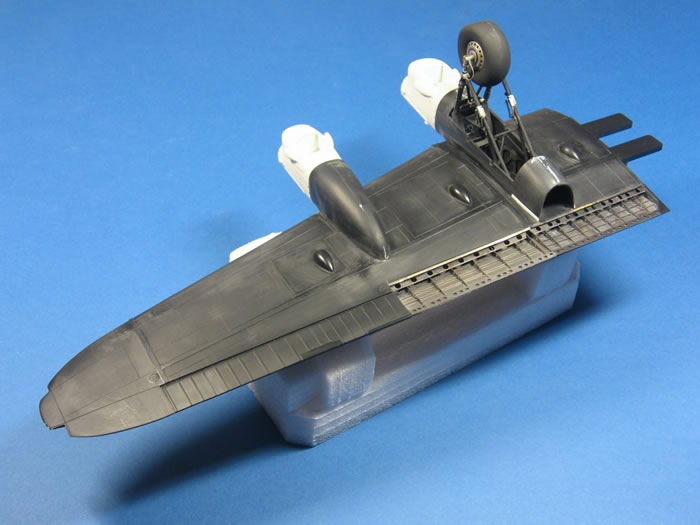 Final steps were adding the props, bomb doors (which I had left off because I had to store the fuselage for so long and I was afraid of breaking them), the nose cone and some antennae. A final coat of matt varnish brought everything together.
I enjoyed this project immensely and I am quite pleased with the results.
The real value of this kit is the enjoyable modelling hours I had with her and the process of learning new things... not in the least patience!
I even managed to find a good place to store her. She's done now. And when I was looking through my stash for a new project Monograms B-17, B-24 and Superfortress were all beckoning. I hope you will excuse me for ignoring them for the time being!
---
Model, Images and Text Copyright © 2009 by Jeroen Veen
Page Created 19 February, 2009
Last Updated 19 February, 2009
Back to HyperScale Main Page