Tamiya's 1/72 scale
P-47D Thunderbolt
by Tetsuro Matsuo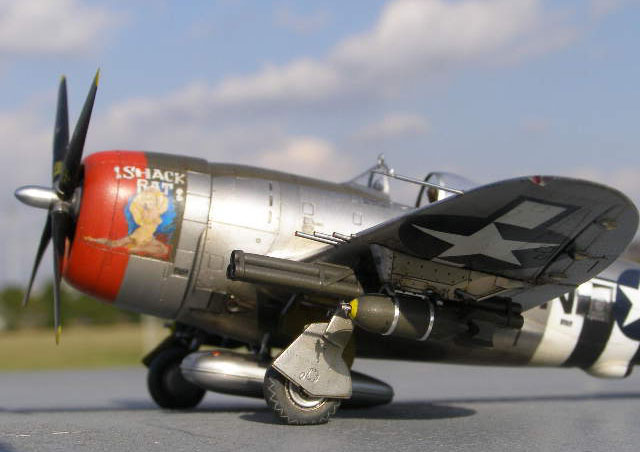 Republic P-47D Thunderbolt Bubbletop

Here is Tamiya's 1/72 scale P-47D finished as "SHACK RAT". I drew my inspiration from another Tamiya Thunderbolt painted in these markings. Moreover, I was initially made aware of the charming nose art after reading the decal review here on HyperScale.

As I expected, I did not need to make many major changes to the surface of this excellent kit. I only rescribed some panel lines and added rivets.

In the cockpit, I replaced hoses, levers and wires with scratch built parts to enhance their three dimensional appearance.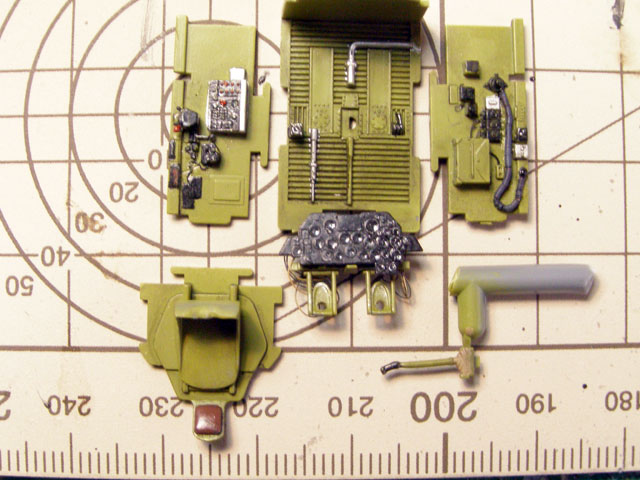 Clear parts were vacuum-formed using the original parts as masters, packed with clay. To make this, only the time to drag the vacuum cleaner and a clear sheet of 10 square cm were required.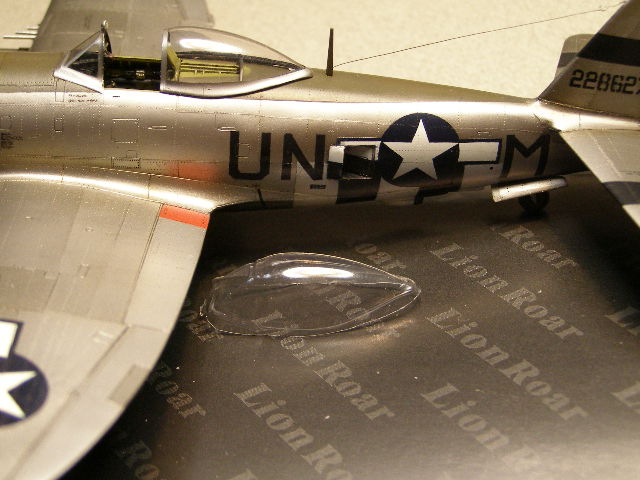 I installed my home made fuze and sway braces, but the coloring and metal bands are doubtful, I know.


Paints I used were as follows:
Base: gloss-black, ground-color & spinner: Creos super-metalic chrome-silver, light area: alclad 102 "Duraluminium " (filtered by 2 sheet of tissues and thinned), dark area: alclad 111 "Magnesium"(ditto), tone: 102+111, moving blades: alclad 101 "Aluminum"(ditto). This was an experiment for the painting with Alclad. I think that I succeeded because the layer of paints are not too thick.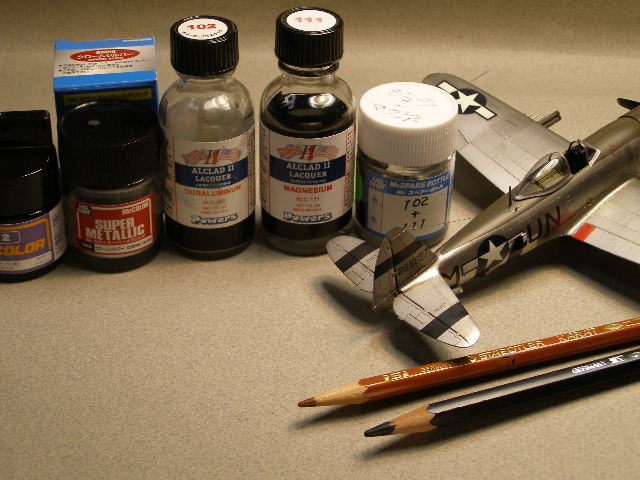 Nose-art and all marks are painted but the Curtis propeller logo marks are decals.
---

Appendix: How to Represent Overlapping Panels
I want to answer Mr. Steve Heeb's question about my B-26 in the Plane Talking discussion forum on September 13, 2007. I mentioned the method of representing overlapping panels using super glue and aluminum foil.

STEP1: The foil is pasted to the area where low is left.(If you want the area to be thicker, glue several layers of foil) This can be used as a instant template, too.

STEP2: Glue is piled up in the raised area.(I always black instant glue, it is not too hard and easy to find the leaving.)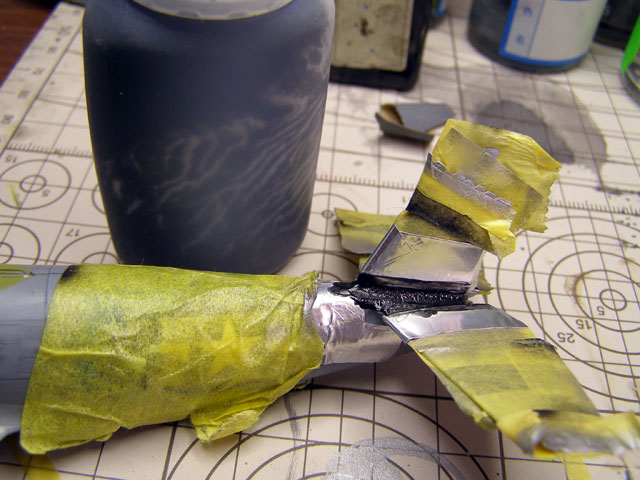 STEP3: Sand down the glue until surface of the tape planed by the sanding-paper.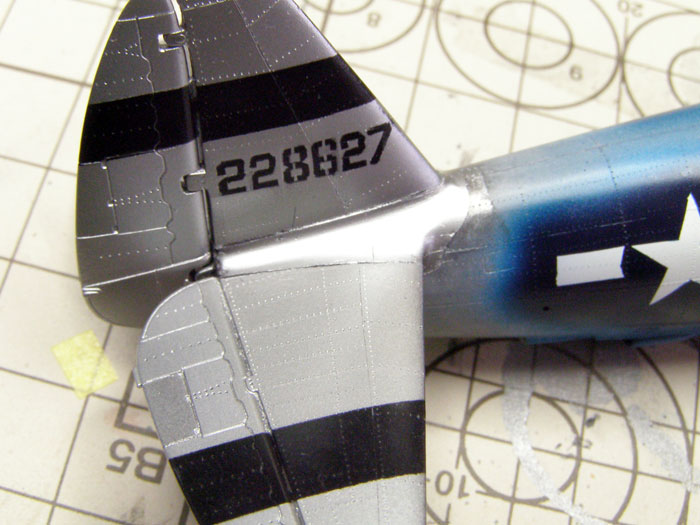 STEP4: The edge goes out beautifully by putting the pause before peeling off the tapes.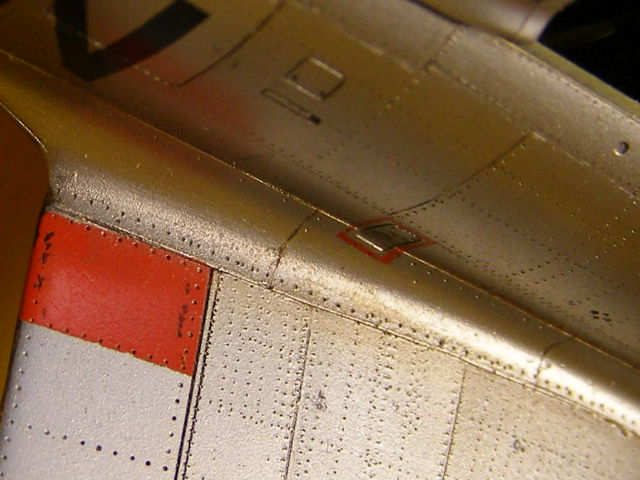 This method is effective to represent a hatch or an armour plate, or the step at the top of the wing root fillet.

Click the thumbnails below to view larger images:
[../../photogallery/photo00004327/real.htm]
---
Model, Images and Text Copyright © 2007 by Tetsuro Matsuo
Page Created 18 December, 2007
Last Updated 24 December, 2007
Back to HyperScale Main Page