Avro Lancaster B.I/III
by Angus McDonald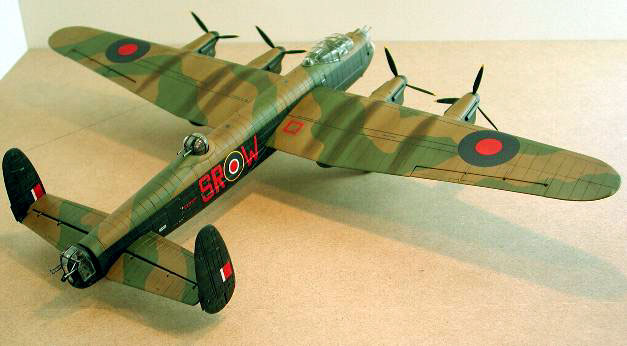 Avro Lancaster B.I/III


Airfix's 1/72 scale Lancaster is available online from Squadron.com
This is the venerable Airfix 1/72 Lancaster B MK I/III. Space permitting, a complete review/build article is provisionally penciled in for the October issue of SAMI.

Many, many thanks to Derek Pennington and Ziggy for e-mailing me pictures and drawings of the nacelles; it must be a year ago. Hope I did them justice with the information they sent me.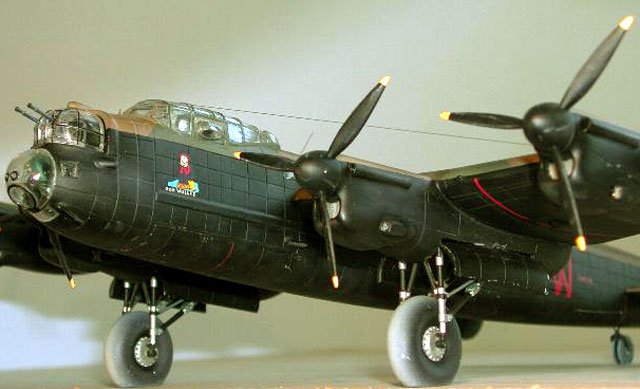 Being my fifth or so model since taking up this noble art (after a couple of decades absence) Iím afraid the result is not up to Randyís superlative effort with the 1/48th Tamiya Lancaster or his photographic abilities. Iím still grappling with the intricacies of my Nikon 880. Please forgive the dust. I have just moved house, and bog paper is surprisingly dusty Ė but the Lancaster survived the move!
Itís an Airfix kit, over 20 years old, nuff said. Basically accurate (surprisingly so in places), with good to bad fitting parts, it is a kit of its genre.

I started building this kit and came over all peculiar like, and indulged in a fit of detailing. All the lines of rivets were scribed, a bit too vigorously as the results are reminiscent of the Matchbox trench man. The cockpit interior and featureless turret armaments came in for attention. External fixtures and fittings were not overlooked, with simplified kit items such as control actuators, horn balances, dipole landing system, carburettor intake ice guard, etc being replaced. Being a cheap skate Yorkshireman, I did this with plastic card and stretched sprue, and old fashioned modelling skills. Though I think these skills need to be worked on.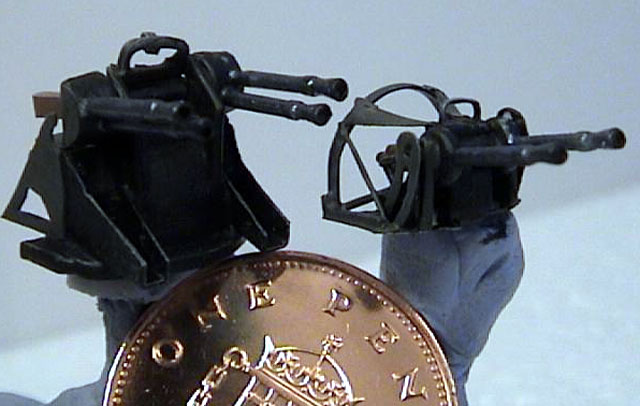 I had a lot of grief with the transparencies, particularly the mid-upper turret, though most of the problems were self-imposed.

Wings, undercarriage, tailplanes, fuselage and turrets can be built as sub-assemblies, painted and bolted together with no touch up.

Please forgive the flat tyres. I was a bit enthusiastic with the iron. Just think of it as being very heavily laden. One day Iíll learn.
The Dark Green and Earth are Gunze acrylics, while the black is Tamiya acrylic. There is a long story attached to this, but part of it was due to my inexperience with my Badger spray gun. Pastels were used for the weathering. I had fun and games trying to scruff up the black, especially trying to get white pastels to stick. I never felt Iíd even got close to the uneven worn, scruffy appearance that the black paint of early Lancasters weathered down to.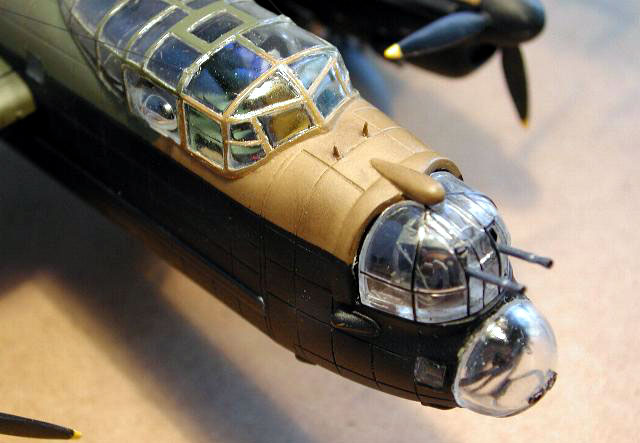 The kit supplied decals were a disaster, completely off register, completely off colour, and completely murky. Replacement decals are from Skymodels. Whilst excellent in clarity and register, and a dream to apply, the red is too red.
The Airfix kit is the only show in town for a 1/72 scale Lancaster. Even with some fit problems and simplified detail it does build into a spectacular rendition of this old grand lady. There were times, however, when I despaired of the model, and could only return to it after a short break, plus the consumption of large quantities of weapons grade beer.
Click the thumbnails below to view larger images:
---
Model, Images and Article Copyright © 2002 by Angus McDonald
Page Created 27 July 2002
Last updated 04 June 2007
Back to HyperScale Main Page
Back to Features Page