Detailing Scale Model Aircraft (2nd Edition)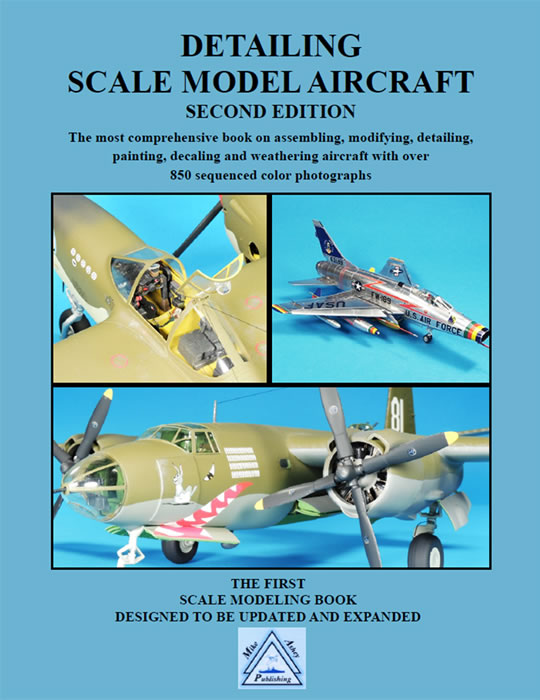 by Mike Ashey

Reviewed by David Couche


HyperScale is proudly supported by Squadron.com

Mike Ashey has released a new edition of his book titled "Detailing Scale Model Aircraft, second edition". In one of the first of its type, Mike has created an eBook using the PDF format. This book has 184 pages and over 850 sequenced colour photos and it is organized into 6 chapters. The book is available in either a paper version or as a set of PDF files. I have the PDF version which will come as smaller packages of chapters due to the file sizes. You may opt for a paper version. I am unsure if this version will receive the new chapter as is possible with the PDF version.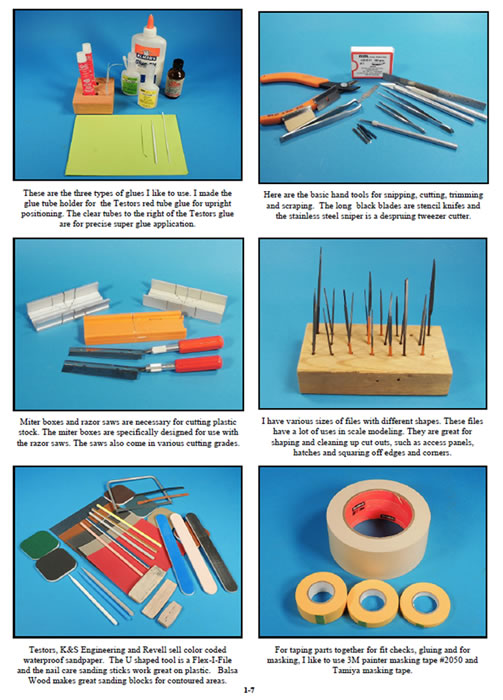 The books organizational sequence is designed for quick reference to the different stages of building a model aircraft. It is the first scale modelling book designed to be updated and expanded. Mike's web site already mentions that the next update, a new Chapter, should be ready in the latter part of this year.
The chapters covered are;
Scale Modelling Tools and Equipment

Assembly Techniques

Cockpit and Interior Construction, Detailing, Painting and Basic Weathering

Building and Detailing Engines and Landing Gear

Guns, Flying Wires, Antennas, Bombs and Control Surfaces

Painting, Decaling and Basic Exterior Weathering
The new Chapter to be released later is "Removing and Reattaching Parts".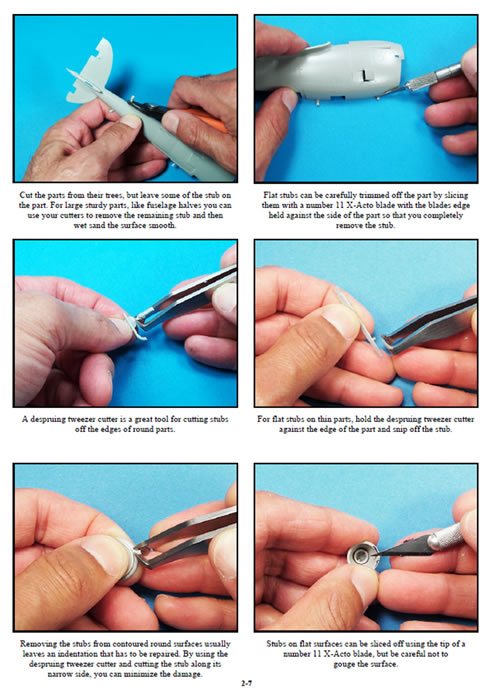 Each chapter opens with a lengthy written description and explanation of much information on tools, techniques etc relevant to that section. This is usually 3 or 4 pages. The book then changes to a pictorial format with a grid layout of 6 frames per page with brief accompanying description. The photos are clear in quality and clear in content as well.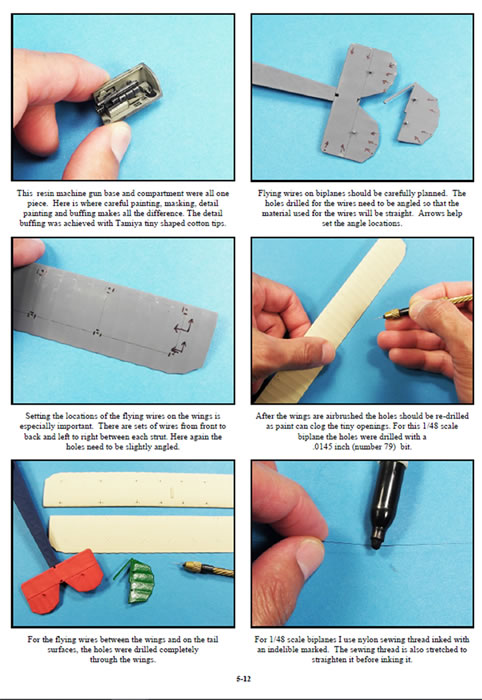 Mike has developed his own unique and systematic techniques for building, detailing, painting, decaling and basic weathering which are documented step by step throughout the book. Techniques are shown covering the various stages of construction of a B-26 Marauder, a SDB Dauntless, a P-38 Lightning, a P-47D Thunderbolt and a Yak 3.
As an experienced modeller, I even found a couple of useful tips and hints within its pages so that does makes it a useful resource. It is aimed at the beginner modeller and onto the intermediate level.
The last 4 pages of Chapter 6 is a set of quick reference lists for workbench tips covering each of the chapters plus some extras on resin and 3D printing. These brief in nature but useful matched with the detail within the book.
This book has been deliberately produced for the beginner/intermediate modeller, providing an absolute wealth of reference photographs and detail on modelling techniques within each of its chapters. This is very much recommended to all learn the skills of modelling or to improve or widen their skills and techniques.
Thanks to Mike Ashey for the sample.
---
Review Copyright © 2019 by David Couche
This Page Created on 1 August, 2019
Last updated 1 August, 2019
Back to HyperScale Main Page
Back to Reviews Page