Single Blade Nipper 2.0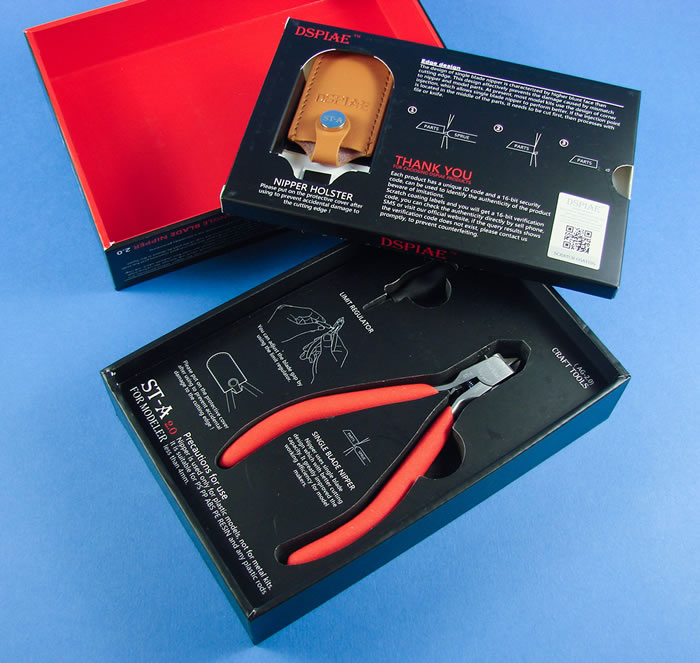 Breveco Modelling

Reviewed by James Hatch

HyperScale is proudly supported by Squadron.com

Without a doubt, my finest pair of cutters was a 1980s pair of Lindstrom electronic side-cutters. These seemed to be built to last an entire lifetime, and their cutting edges, even after time trimming resistor and capacitor legs, were still like brand new. They weren't cheap either. I remember in the 1990s, these were still around £70. Unfortunately, they now seem lost, and for a while now I've been using a Xuron sprue cutter.
Very recently, Evert and Corien at Breveco Modelling, asked me if I would like to take the new DSPIAE Single Blade Nipper 2.0 for a spin. I'd heard good things about these in terms of quality and operation, so thought this was a perfect opportunity to lay the ghost of my old lost Lindstrom to rest. This tool comes in a box which I can only say is as good as anything Apple produce, and very reminiscent of the Beats headphones I recently got with my MacBook Pro.
Construction of the packaging is hard-core, with an explosion-proof tray with a lid that holds itself almost through air suction! The attractive packaging has an outline drawing on the lid, and an ID number on the side, to indicate this is a genuine DSPIAE tool.
When you lift the lid, the first thing you see is a removable tray that contains a holster for the tool. This appears to be leather, or something similar, and it is embossed with the company name. An explanation is also given for the design of the tool, having only a single blade. More on that soon. This tray also contains an inventory that says there is a cleaning cloth in the packet, although I can't see one in mine. Also in this tray is a plastic cap for the cutter, presumably in case you don't use the leather holster.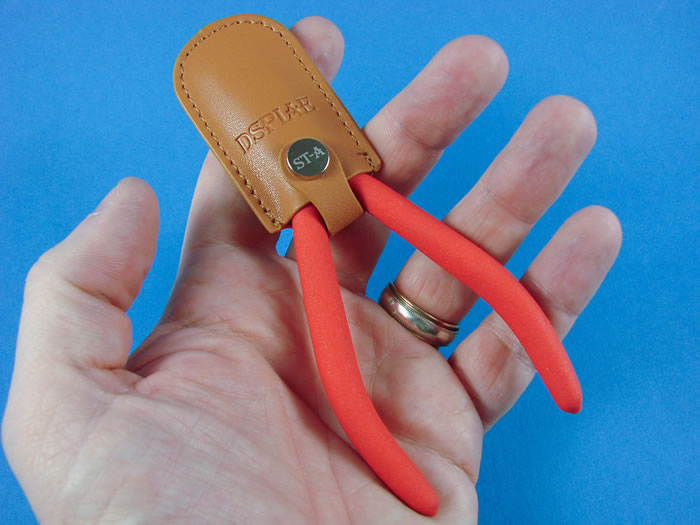 Removing this tray reveals the tool itself, sat neatly into a foam cut-out, plus an adjustment tool. The tool is there so you can a small limit regulator that prevents the user from forcing the cutting edge and cutting face together too hard, and possibly lessening the life of the tool. This is adjusted by holding the tool to the light, and setting the screw so that the blade and face only just come together.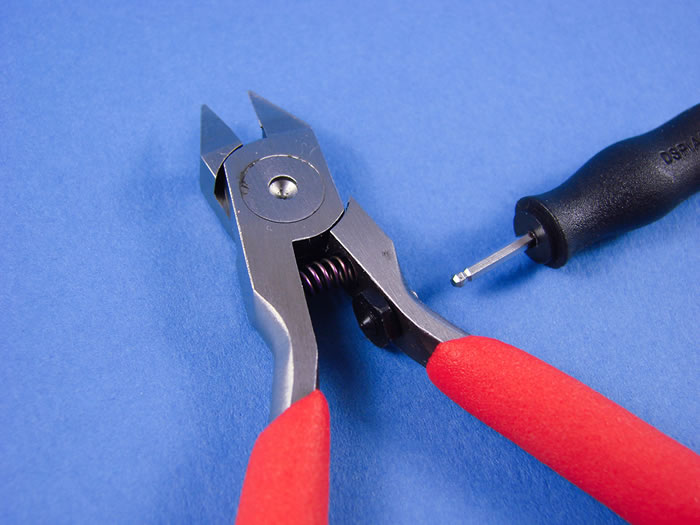 One thing that hits you is that the spring on these isn't particularly high tension, meaning that little force is needed to close the cutter and cut plastic. The handles are also very ergonomic and extremely comfortable to handle, unlike the square appearance of my old Lindstrom tool.
As for the cutter part, only one blade is present, and this is super sharp. The opposing face, instead of being another blade, is simply a flat, stopper surface.
To test, I cut plastic from various manufacturers. These were Zoukei-mura, Eduard, Hasegawa and Tamiya, and what I found with all of them was an almost zero-resistance result during cutting, even with the low tension spring. Generally, you could barely tell you were cutting through any plastic, and that includes some of the thicker sprue plastic. Removing individual parts, from fuselage halves, down to small detail parts, was less than effortless. Quite remarkable. The cuts themselves are very neat, with no crushing, and if you look at the cut sprue image, you'll see that both faces are practically vertical, almost as if separated with a razor saw. Of course, you need a clean cut, and this is exactly what this tool delivers.
You can probably tell that I'm very impressed with these. In fact, I'd say these are the most precise cutters I've used in 40yrs of modelling, and it's actually a total pleasure to use and handle them. If you are doing a lot of parts removal, it could well be worth investing a little time during each session to ensure that the limit regulator is still set correctly so that you can't force the cutting edges together too hard. I really can't praise this useful tool highly enough. It really is superb.
Thanks to Breveco Modelling for the sample
---
Page Created 11 October, 2017
Last updated 11 October, 2017
Back to HyperScale Main Page
Back to Reviews Page